In Ravenna, Eddie Mae Prisby spends her days doing crossword puzzles and spending time with her family. Her personality, so full of life, keeps her going as she enthusiastically turns 100 years old.
Born Dec. 8, 1921, Prisby and her family were one of the first Black families to live in Kent. Her father, Henry Brown, worked for the railroad to bring in income for the family. Her mother, Nevannah Watkins, housed Black Kent State students because at the time, the university did not allow Black people to live on campus.  
Prisby grew up with two brothers, Joshua and Henry Harold Brown. Their old house, which used to be at 1204 Franklin Ave., was a brown, two-story, wood-frame house with four bedrooms. Prisby recalled the house had a water pump that her mother used for laundry and a light bulb that never went out for 21 years.
As she started school, she picked up a talent that would stay with her as she grew up: playing music. In fourth grade, she learned how to play the piano. She started off playing by ear, but then she began getting training from a lady who was a nearby neighbor. Prisby also played the violin and ukulele, but the piano was what she enjoyed most.
Kids around the neighborhood would ride their bikes, and Prisby would play songs on the piano to entertain them. She smiled as she expressed her love for the instrument. Her mother encouraged her and got her started in playing for the youth group at their church. Her enthusiasm and talent enabled her to play in numerous churches around Portage County throughout her life.
Once Prisby got older, she met a man who would eventually become her husband, Eugene Glenn Prisby, in 1937. They got married Nov. 15, 1941. Eugene was from Ravenna. He also, like Eddie Mae's father, worked for the railroad and then eventually moved to a career at the Ravenna Arsenal during World War II. If Eddie Mae's personality was fiery, Eugene's was quiet and laid back.
Eddie Mae and Eugene were married for 55 years until he passed away in 1996. Together, they had seven children, five girls and two boys.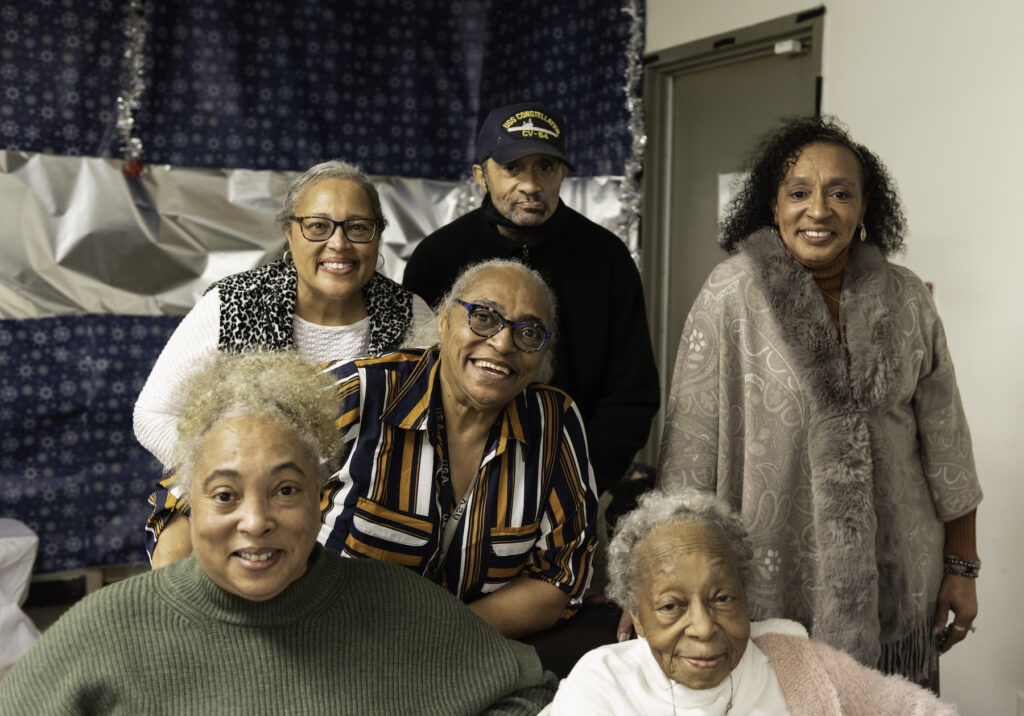 She values her family. Her oldest daughter, Mary Prisby, mentions that her mother is caring, but she is also blunt. Eddie Mae speaks her mind and lets her children know when something is wrong, but she never turned her back on them. "Mom has been there for all of us," Mary said.
Eddie Mae is also a grandmother to 20 grandchildren. They expressed their pride in their grandmother and all she has done. "She raised me," Bert Prisby, Eddie Mae's first grandson, said. He believes that all his life experiences happened because of her.
Being an Ohio resident all her life, Prisby has had the opportunity to build connections with people around the community. She volunteered at UH Portage Medical Center from 2014 to 2019. Prisby would play the piano in the lobby for anyone who was nearby. She played every Friday and was the oldest volunteer.
"We loved having her there," said Sandy Haskell, the hospital's volunteer director. Prisby had been volunteering until she lost feelings in her hands and could no longer coordinate notes or chords.
Many people came to celebrate with Prisby on Saturday at the Skeels-Mathews Community Center. Family members and friends lined up to speak with her and took photos to commemorate the moment. "I am grateful to have her in our life," said Brooke Prisby, one of Eddie Mae's granddaughters.
As Prisby talked to all the guests, she shared some advice about how she stays healthy. "Eat right, eat vegetables. I like all kinds of greens," Prisby said. She also wanted future generations to know that treating others with kindness gets you far in life.