The Raven Awards for 2019 and 2020 will be celebrated at a ceremony on Sept. 1 at the Ravenna Football Stadium from 6-8 p.m. The awards honor local businesses, business owners and residents, giving special recognition for new businesses.
The awards have been a tradition for over a decade, but the chamber's executive director Ryann Kuchenbecker said a Ravenna High School scholarship category has been added.
"There is so much success within Ravenna, and we are here to celebrate by honoring our community as a whole."
Here are the winners:
2020
RHS Scholarship: Hali Matulka, Katherine Miller, Margaret Remley, Amelia Walton
New Business: Pinnacle Treatment Center, Ravenna Nutrition, War Horse Ink, 2illXcuts
New Renovation: Children's Advantage Family Center, It's All Fine Consignment, M&J Medical Supply
New Construction: PARTA
Volunteer of the Year: Pat Dennison
Citizen of the Year: Dennis Honkala
Honorary Award: Theodore G. Manfrass
Lifetime Achievement Award: Rick Coe
2019
RHS Scholarship: Lauren Calhoun, Reilly Full, Nick Rainone
New Business: Canine Couture, Chipotle, Popped!, Chestnut Convenient Store, Vance's Carriage House Creamery
New Renovation: St-Gobain Performance Plastics, Stepping Stone Community Services, Maplewood Career Center
New Construction: Allen Aircraft Products, Chipotle, The Wilds at Harvest Rose, Independence of Portage
Volunteer of the Year: Portage Community Chapel
Citizen of the Year: Ray & Ann Harner
Honorary Award: Mike Tontimonia
Lifetime Achievement Award: Joe & Regina Coia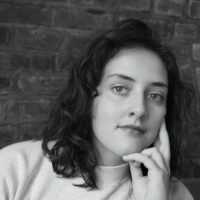 Natalie Wolford is managing editor at The Portager. A native of Randolph, she studied film in New York City and is producing a feature-length documentary about her aunt, a small-town journalist.