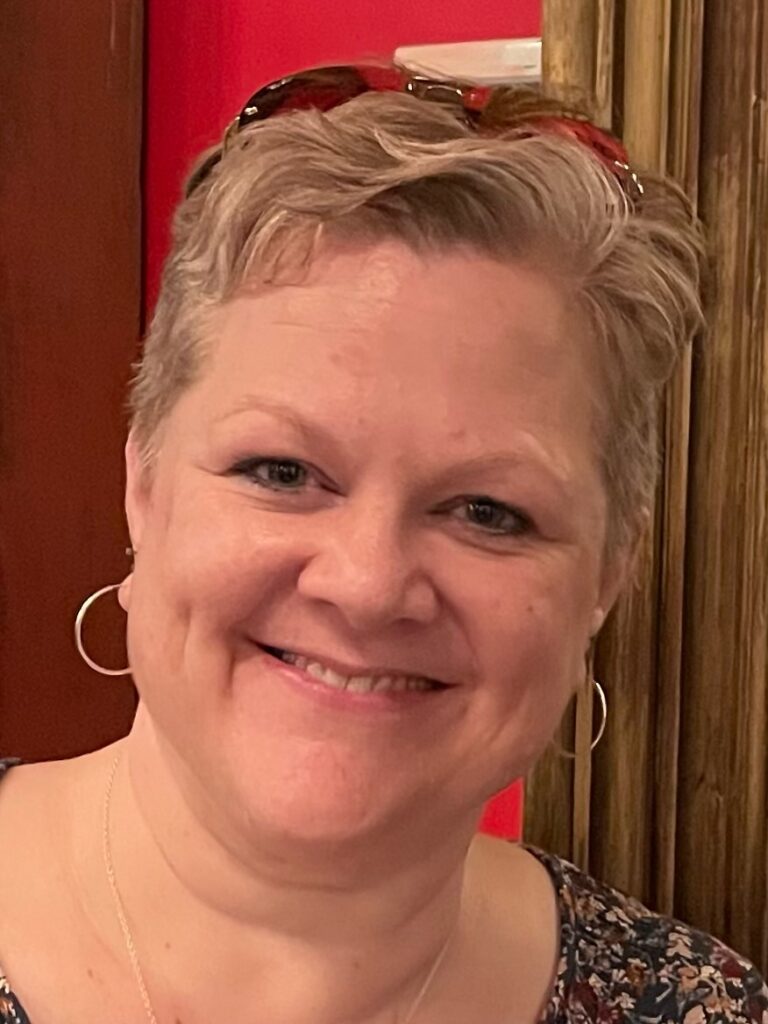 Courtney Leigh Vance
Courtney Leigh Vance, 48, formerly of Mantua, passed away surrounded by loving family on January 19, 2023 in Richmond, Virginia where she was living.
She was born April 3, 1974 in Bedford, Ohio, to parents Carol (Fejedelem) Corbett currently of Mantua and Mitchell Vance currently of Bismarck, ND.
A graduate of Crestwood High School, Class of 1992, she enjoyed participation in many activities. Band and choir developed into a life-long interest in many genres of music and its artists. Visits back to NE Ohio often meant a trip to the Rock N Roll Hall of Fame in Cleveland.
Courtney graduated from Hiram College in 1996 with a major in biology. This field of study eventually led her to the Maryland area where she was employed in the pharmaceutical industry for 22 years. She ended her career in early 2022 with the quality assurance vaccine department of GlaxoSmithKline.
She was a life-long learner about many topics. She became a member of the Daughters of the American Revolution through her ancestral research and was often a source of current and historical trivia for family members. An apt description comes from a cousin's words about their childhood: "She was so much wiser than me and ahead of the curve. …Courtney knew stuff. When she shared her knowledge it was exciting and a little naughty too." As an adult her intelligence and quick wit only grew.
Living so close to the Washington DC area and many Civil War battlefield sites, Courtney served as a tour guide when family came to visit. She was always searching out events of interest. One of the most notable being Cal Ripken's last Orioles home game before his retirement.
Courtney is survived by her parents, Carol Corbett and Mitchell Vance, Stepfather Ray Corbett and Children, Stepmother Tonja Vance, sister, Colleen (Kyle) Jacobs, brother, Cole Vance and nephews, Rocco and Bear Jacobs.
Her wishes for cremation have been honored and a celebration of life will be held later in the spring.
If so inclined, donations in her memory are suggested to the Portage County APL as she so enjoyed the company of several well-loved pets in her lifetime.
Marcia K. Echnat
Marcia K. Echnat, age 65, of Rootstown, Ohio passed away on Wednesday, February 8, 2023.
Melissa S. Dickson
Melissa S. Dickson, age 38, of Ravenna, Ohio passed away on Monday, February 6, 2023. Melissa was born in Ravenna, Ohio.
Twila (Bargerstock) Holm
"Together Again" Twila Holm, 91, of Ravenna passed away Friday, February 3, 2023 at Longmeadow Care Center. She was born August 24, 1931 in Kittanning, PA to Roy and Dessie (Jordan) Bargerstock.
Larry W. Nelson, Sr.
Larry W. Nelson, Sr. 82 of Streetsboro, passed away Monday February 6, 2023 at UH Portage Medical Center in Ravenna, Ohio. On March 19, 1940 in Boone County, West Virginia, Mr. Nelson was born to the late Hershel and Alice (Browning) Nelson.
Raymond W. Kline
Raymond W. Kline 87 of Palmyra passed away Tuesday, February 7, 2023. He was born on May 12, 1935 in Ravenna, Ohio, to William and Florence (Paulus) Kline.
Matthew Randolph
Matthew B. Randolph, 27 years of age, passed away Tuesday, February 7, 2023. Born in Ravenna, Ohio on November 26, 1995, he was the son of Mark and Emily (Dally) Randolph.