The Ohio Supreme Court ruled Wednesday that the Portage County commissioners made an "impermissible end run around the Open Meetings Act" during Solid Waste Management District board meetings in 2019.
Wednesday's decision overturns a Sept. 8 Portage County appeals court ruling that said the commissioners did not violate the act.
Brian Ames, who has been known to challenge local government bodies in court over possible Open Meetings Act violations, brought the case against the commissioners in December 2019, saying they used what is known as a consent agenda to quickly and discreetly rubber stamp resolutions.
By using consent agendas, the commissioners were able to "conceal a lot of the county business," Ames said in an interview. "Anything they didn't want the public to know about would go on the consent agenda — and a lot of the items were being placed on people's taxes."
Court documents state the Solid Waste Management District board, consisting of the three Portage County commissioners, adopted the consent agenda procedure in 2019. This allowed the commissioners to combine routine business items, such as paying bills or approving meeting minutes, into a single item. A yes vote would approve everything on the list.
Ames argued that the commissioners applied the word "routine" too broadly.
Commissioner Vicki Kline, who was on the board during the period under scrutiny, said she and her colleagues have already stopped using consent agenda procedure.
"We had used the consent agenda, I think for maybe one or two years, because we were advised that we could do that," she said. "But then we were advised that we should not do that, just to be safe. And that's the way we've been doing it now for quite some time."
She added that the case "has been going on for years, so I'm just glad that issue is finally resolved."
The meetings in question before the Supreme Court took place Sept. 17 and 26, 2019. Each one lasted less than two minutes and involved three resolutions apiece, which were passed without discussion.
Ames subsequently filed a public records request to obtain the minutes of those meetings. The minutes contained the language of the resolutions, and one of them referenced an exhibit that was not included in the documents responsive to his request.
The same day he received the records request, he filed a motion asking the common pleas court to issue a writ of mandamus, a type of court order, against the waste management board that would have compelled them to supply the missing exhibit and stop using consent agendas to conduct their business.
The court denied Ames' petitions, and he appealed to the Supreme Court.
While the lawsuit Ames brought against the commissioners addressed the use of consent agendas during two Solid Waste Management District meetings in September 2019, Ames said commissioners also used the consent agendas during regular Board of County Commissioners meetings until December, when he filed his case.
This case represents the "tip of the iceberg," he said, alleging that the commissioners have violated the Open Meetings Act hundreds of times. He said he picked this case to appeal to the Supreme Court because it addressed characteristics of the law that were present in other cases.
"If you're in a meeting and you hear nothing but the motion to approve the consent agenda, and then that's it — that's really just a slap in the face of the public," Ames said. When the commissioners use a consent agenda, he said, it is as though they're saying, "'We really don't care, we really don't want you here, and we don't want you to know anything.'"
"The important thing is, if someone attends a meeting, they need to know what's going on. The public needs to know what their elected officials are doing so they can hold them accountable. If you don't know, then all you have is like a beauty contest out there at election time, and you don't have any facts to decide whether these are good people or bad people," Ames said.
Clarification: The original version of this headline stated that Portage County commissioners violated the Open Meetings Act. But the Ohio Supreme Court's ruling was in fact less committal: They state that "as a matter of law," Ames' allegations are correct that a violation occurred, and they have left it to a lower court to make a decision after gathering further evidence.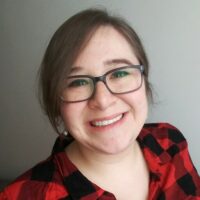 Lyndsey Brennan is a Portager general assignment reporter. She is completing her master's degree in journalism at Kent State and is an alumna of the Dow Jones News Fund internship program. Contact her at lyndsey@theportager.com.