Portage County NAACP President Geraldine Hayes Nelson and Ravenna activist Rev. Dennis Richey Sr. released statements Tuesday evening in response to the conviction of Derek Chauvin for the murder of George Floyd.
Hayes Nelson's statement observed the verdict as "a milestone."
"This decision demonstrates that systematic mistreatment and abuse of individual rights cannot continue," she said. "The protests here in Portage County and in similar communities all over the country had an impact on public opinion and on this trial."
But she said the work is not over. She connected the ongoing racial justice struggle to Ohio House Bill 22, which has been widely contested for its expansion of the terms of "obstruction of justice."
"Our state legislature wants to take away our rights to assemble and speak out with House Bill 22," Hayes Nelson said. "It is clear we still have more work to do."
In a statement to The Portager, Richey recognized the significance of the case as a step forward.
"This is far more than the average jury verdict," he wrote. "The 12 jurors made a decision in about 10 hours that will have a lifetime effect on millions of people."
Richey has been growing out his hair since November in silent protest of the frequent police killings of unarmed Black men and women.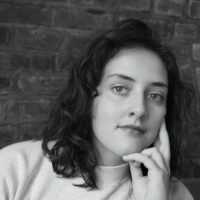 Natalie Wolford is managing editor at The Portager. A native of Randolph, she studied film in New York City and is producing a feature-length documentary about her aunt, a small-town journalist.