Portage County residents will be driving in style Summer 2022 as PARTA introduces three trolley buses to its fleet. The trolleys will replace buses that are no longer in service and will bring a modern twist to the downtown Kent and Ravenna area.
The trolleys operate similar to any standard PARTA bus, but the windows can be detached for an open-air bus ride during the summer. The trolley routes will include a mix of county and campus, giving more people an opportunity to ride in a trolley.
PARTA officials initially delayed the roll-out of the trolleys because of transit shut-downs in response to Covid-19, but they were able to view prototypes. They contracted Hometown Trolley, one of the largest trolley manufacturers in the U.S., located in Crandon, Wisconsin, to supply the vehicles.
The trolley buses will function like transit buses, but having the open window viewing option will offer a different view of the city to residents and tourists. This opportunity can lead to having "choice ridership," or allowing patrons to choose between a bus or trolley for their tourist experience.
"'Choice ridership' is a big deal," said Brian Troutman, PARTA Chief Operating Officer said. "Getting on a trolley and circulating the downtown area. It opens it up a lot. Everyone wants to get on a trolley."
Kent also has a historical connection to trolleys: "Trolleys were in Kent at one point in 1937. … It's cool we are coming full circle."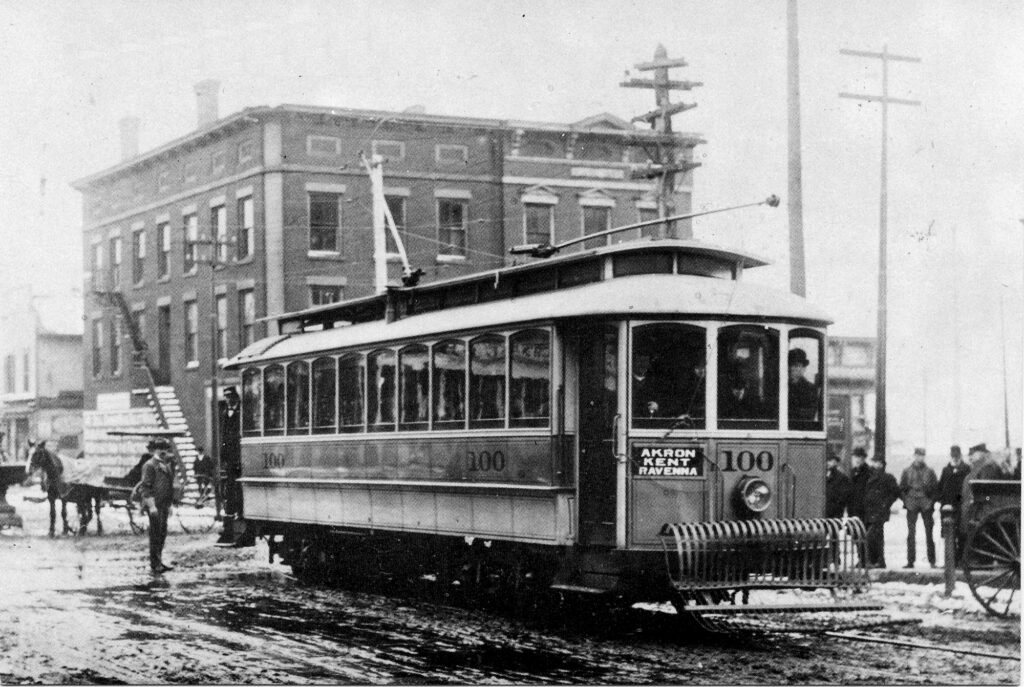 Scroll to the bottom of this article to see even more historical trolley photos, courtesy of the Kent Historical Society.
The trolleys satisfy our nostalgia while also meeting the need for more environmentally friendly transportation. The vehicles are fuel agnostic, so operators can switch between clean diesel, hybrid electric and compressed natural gas. This transition can make the transit system more competitive for grant funding so that one day even more trolleys could be added to the fleet.
"These new trolleys introduce a combination of modern technology and an old school nostalgic look," Troutman said.
Because of Covid-19, many people are still wary of travelling with others in a closed space. PARTA hopes to remedy this concern on their new trolleys by redoing the air induction system to generate positive air flow, rather than have the air remain stagnant on the bus, and allow for passengers to feel safe and remain healthy while using their services.
The pandemic has also affected the hiring of drivers for PARTA. Claudia Amrhein, general manager and CEO of PARTA, hopes the trolleys will attract drivers from all over the county because of the routes they will run.
"We are hoping the intro of these trolleys will be a catalyst for economic recovery and that the trolleys will attract student drivers and county drivers," Amrhein said.
The standard bus fare will apply to the trolleys. Portage County will be served by the fixed county routes, a $1 ticket or $0.50 for half fare. These routes include Interurban West/East, Suburban North/South and Raven West/East.