Mantua's downtown community came together Saturday to celebrate new local businesses in the village and those that were remodeled before or during the Covid-19 pandemic.
Sponsored by the Mantua-Shalersville Chamber of Commerce, 29 businesses were listed as participants in the event, from restaurants to retailers to construction companies.
"It takes a village for things to happen," Mayor Linda Clark said. "And the DMRC [Downtown Mantua Revitalization Committee] has worked very hard along with the Chamber to make things happen in this town."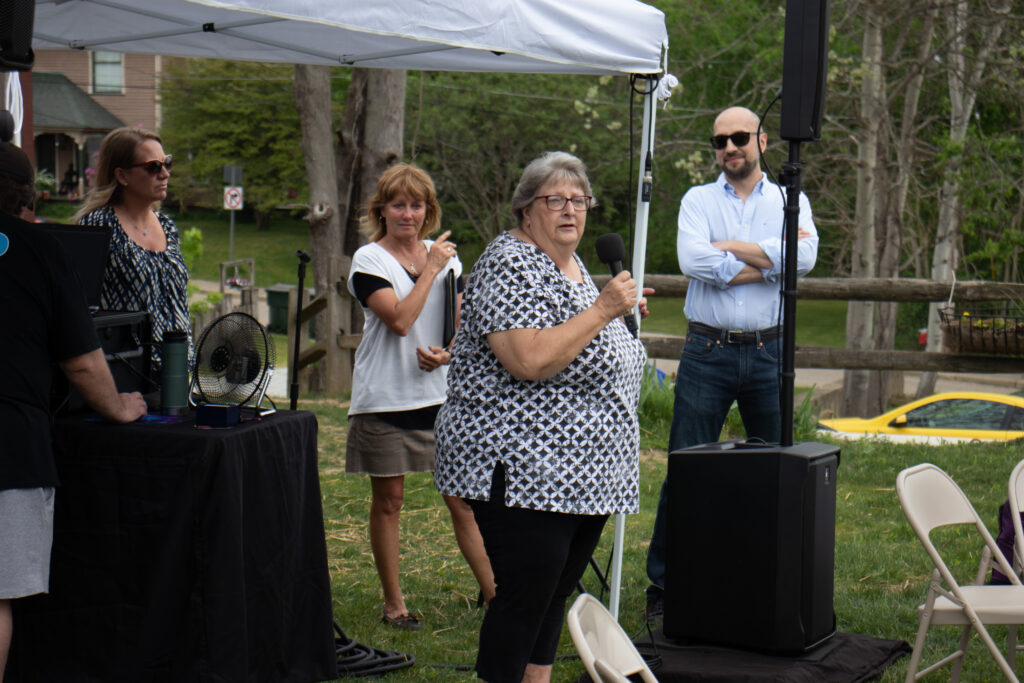 Downtown Mantua Revitalization Committee President Edie Benner welcomed the crowd to the event, held at the Green Space by the Mantua mural.
"This brings tears to my eyes," said Benner, who is co-owner of Advanced Rehabilitation and Health Specialists in downtown Mantua.
"It's so nice to have such a nice community to live in, to work in and to shop in," said Christine Pitsinger, president of the Mantua-Shalersville Area Chamber of Commerce.
After a brief introduction from the Mantua business owners or their representatives, each of them participated in a ribbon cutting followed by a champagne toast. Each business was also gifted a pre-cut ribbon.
Clark attributed Mantua's growth partially to the Restoration 44 Coffee Company on Main Street.
"It showed people that we're here and we want to do business," she said.
Despite the pandemic, Mantua added eight new businesses by the end October 2020.
"We thought that was wonderful, all the ones along Prospect Street. Not even a year later, we have 26 new businesses. It's because we're encouraging our residents to buy locally as much as they can, and we all love this community."
Clark, who has been the village's mayor for 11 years, also shared her hopes for Mantua.
"I want to see it thrive," Clark affirmed. "It's so nice on a Saturday like last Saturday when I was downtown. It was like it was back in the late '60s, early '70s when people were everywhere on the sidewalks."
Gerald Biggerstaff is a Portager contributor.