Two Sunday afternoon water line failures shut down a Kent water tower, sent 150,000 gallons of water cascading down Fairchild Avenue and caused brown water to flow from hundreds of city faucets.
City Engineer Jim Bowling said one break was in the line going into the tank near Fairchild and Woodard Avenue, and the other was in the riser that carries the water up to the ball at the top of the tank.
"The tank is currently offline and our water system is redundant so it can function with that tank offline," he said Monday.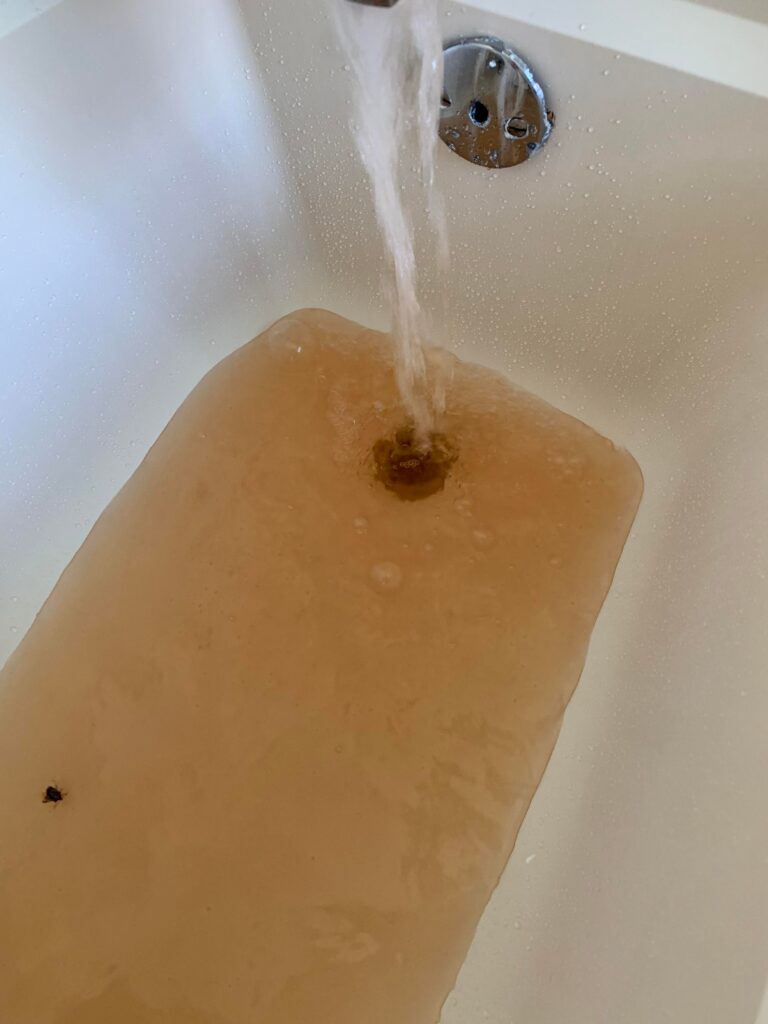 The city has a contractor, a water systems engineer and a structural engineer eyeballing the situation to determine what needs to be done to get the tank back on line.
The rushing water did damage the neighboring homeowner's property but otherwise flowed into the storm sewer system, eventually ending up in the Cuyahoga River, Bowling said.
They were not sure what caused the water line failures or how long repairs could take.
The city has five other water tanks, all of which are larger. The tank on Mogadore Road south of state Route 261 alone holds two million gallons of water. Additionally, the water treatment plant on Hodgeman Lane holds another tank's worth of treated water that can be brought into the system as needed, he said.
"To put it into perspective, I think we have four million gallons of water that is in tanks at any one time, so it's not a significant amount of water relative to how much water is in the system," Bowling said. "It's one of our smaller tanks," he said.
Residents who are still experiencing water issues should call the city Service Department at 330-678-8105.
Wendy DiAlesandro is a former Record Publishing Co. reporter and contributing writer for The Portager.