Normally, it takes several years for a new sport at a school to find its footing.
A fledgling program has to be developed, nurtured and matured before it can even begin to compete with established successful programs on a consistent basis.
For the Kent Roosevelt girls golf program, that took all of three seasons.
Rough Rider girls golf became a varsity sport in 2011. In 2013, they qualified as a team for the state tournament, finishing sixth in Division II. And they have been a force at the state level ever since.
So much for growing pains.
Under the direction of Roosevelt alum Bryan Harvey, who has been the Rough Riders' head coach since the program's inception, Roosevelt girls golf has been among the most consistently successful athletic programs in Portage County the last 10 years. Harvey has guided the Rough Riders to four state tournament appearances, five league championships, four sectional titles and one district championship in their first decade of existence.
In addition, the Rough Riders have sent five individuals to state, beginning with Kelly Nielsen in the program's debut season of 2011. Kelly and twin sister Kasey Nielsen went to state together in 2012, followed by younger sister Kory in 2015 and Maren Seaholts in 2020.
"The arrival of the Nielsen family jump-started our program," said Harvey, a 1988 Roosevelt graduate. "Before that, any girl that played golf at Kent Roosevelt had to play on the boys team. The Nielsens, along with Landon Finley, who had been playing on the boys team, enabled us to immediately become one of the top programs in Northeast Ohio. From there, our youth program developed, and we have remained competitive with the best teams in Northeast Ohio ever since."
Indeed, the Rough Riders have been an Ohio blue-blood in girls golf almost since their first round of practice as a team, earning state tournament representation each season from 2011 to 2016. Following their first state appearance in 2013, the Rough Riders returned to the state tournament in 2014 and placed fifth, which still stands as their highest team finish at the state level.
The 2016 campaign featured another program benchmark when Kory Nielsen placed fourth individually at state, helping the Rough Riders finish seventh as a team. Her fourth-place showing that year topped the program's previous individual high at state of sixth place, set by older sister Kasey in 2012.
The Rough Riders went to state a fourth time in 2019, finishing 11th. That appearance was sandwiched between near-misses in 2017 and 2020, when they were denied a state berth by a mere two strokes both times.
"There are many factors that have contributed to the success of our program," said Harvey, who served as the Rough Rider boys junior varsity golf coach from 2002-2010. "First and foremost is the commitment and hard work of our players and their families to our program. Second, my assistant coach Larry Picicco and I started a summer youth program in 2009 for girls entering grades 3-9. This program has been instrumental in introducing many of our team members to the game of golf. Also, the support and assistance of many golf/community members such as Mike Morrow, Kent State Golf Course, The Fairways at Twin Lakes, Shawn Bates, Susan Jenior, the Pfeiffer family, the Beck family and many more. Another factor was starting a girls middle school program at Stanton Middle School in 2014.
"Also, the job Larry does helping me and coaching the junior varsity program. He makes up for many of my weaknesses and prepares the girls both mentally and emotionally for the very competitive varsity program."
Earning a spot in the Rough Riders' scoring rotation is competitive all by itself. Aside from their four state tournament appearances, the Rough Riders have won league titles in 2013, '14, '17, '18 and '19. In the years they didn't win a league title during that run — 2015, 2016 and 2020 — the Rough Riders finished as league runners-up to Medina Highland, which advanced to the state tournament each of those years.
Harvey's squad has also won sectional titles in 2013, '14, '18 and '19, with runner-up showings in 2017 and 2020, and third-place finishes in 2015 and '16.
The Rough Riders won the program's lone district championship in 2013 and were district runners-up in 2016.
Needless to say, a lineage of success such as that creates intense competition for varsity spots season after season. Which means the sooner a golfer can hone her game, the better.
"As I said, our summer youth program has introduced many to the game of golf," Harvey said. "What is really unique about our summer program is that our high school team members come every Sunday and Wednesday to help the younger girls. The younger kids really enjoy this, and many look at the success of our high school members and are inspired to be a Lady Rider in the future. From there, most of our players were members on the Stanton Middle School team. Both of these programs have helped prepare our girls for golf at the high school level."
The youth and middle school systems at Roosevelt have created a feedback loop that churns out outstanding golfer after outstanding golfer, and outstanding team after outstanding team, year after year. Which, in turn, creates a standard for the program as a whole.
"Our program motto has been 'Tradition of Excellence.' The younger girls are exposed to our varsity players during the summer. They see the success of our teams, and the culture begins at this time," Harvey said. "Coach Picicco and I then work closely with the middle school program to ensure the girls will develop the skills, and that will help them be further ahead when they get to high school.
"As a coach, my expectations are high but not overwhelming. I want our program to be a model that others may follow. The expectations I have are for our players to work hard at all times, display sportsmanship on the course, succeed in the classroom and community to the best of their abilities, have fun and create memories of being part of a special program. I try not to pressure the girls and keep expectations realistic to each team's ability level.
"The girls, on the other hand," Harvey continued, "have seen the past success and always have high expectations to live up to the accomplishments of the teams that have preceded them. Honestly, the girls put more pressure on themselves than we do as coaches."
When players reach the high school level, they already have years of golf under their belts. This allows Harvey and Picicco to focus on the finer points of the game with their golfers rather than wade through the fundamentals.
"Many of our players have their own swing coaches," Harvey said. "At our lower levels, general instruction is often needed. At the varsity level, coaching is more course management, developing the correct mental approach, and fine-tuning the short game and putting."
While internal competition and legacy combine to set the bar at Roosevelt, external competition is what measures success. And in recent years, the Rough Riders have largely been measured by their performance against their Suburban League nemesis, the Highland Hornets.
"Having to be in the same league and division as Medina Highland has both helped our program but at times been difficult," Harvey said. "We know we have to play at a high level, at all times, to compete with one of the best programs in the state of Ohio. This definitely makes our players and program better. It also gets us ready for the postseason tournaments.
"However, this has limited our league championships. Each year we have finished runner-up to Highland, we would have won any other league in the area, including the big-school division of the Suburban League."
In that light, 2021 will be no different than any other season since the program started play 10 years ago. The Rough Riders, who start practice Aug. 1 and start tournament play Aug. 7 with the Lady Rider Invitational at The Fairways at Twin Lakes, will aim high and let the chips fall where they may.
"We try to stay realistic when setting goals for the season," Harvey said. "In 2013 and 2014, it was a 'state or bust' mentality. Normally, we hope to win our league and advance, as a team, to the district tournament so that we have a chance to make it to states. Golf is a very difficult sport. A bad day awaits all golfers and can strike at any time. A 'state or bust' mentality would put too much pressure on every member of the program.
"As I have said before, I am very realistic in my assessment of our program and the abilities of our players. As you know, golf is a sport that favors those districts with a lot of resources and money. Also, every program goes through periods when the numbers, commitment to the game and talent levels differ. We are going to have a good team this season and then probably enter a period of rebuilding as we look to the lower levels for the future. It is a challenge we are looking forward to."
The stunning success of the first 10 seasons of Kent Roosevelt girls golf hasn't come without sacrifice: countless long bus trips, untold numbers of rounds, a seemingly endless parade of tournaments. It's a demanding schedule that steals time and energy away from family and friends, but it's a schedule that is necessary to compete at the highest levels.
"For any successful program, the support of your family is needed," Harvey said. "Coach Picicco and I spend many hours on the course, and without the support of my fiancee, his wife and our families, many of the accomplishments might not have happened."
---
The Rough Riders, like every other high school sports program in Ohio, are looking forward to a season without Covid-19 protocols. But the effects of the pandemic may still be felt, at least for a little while.
"Covid made working with the youth extremely difficult last year. This could impact our success in the short term," Harvey said.
---
Several Rough Riders have gone on to golf in the collegiate ranks. Landon Finley (Mercyhurst), Kelly Nielsen (Kent State), Kasey Nielsen (Kent State), Kory Nielsen (Kent State) and Grace Thompson (Walsh University) all golfed collegiately, while Isabella Mineo is set to golf at John Carroll University this fall.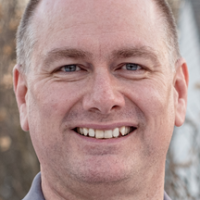 Tom Hardesty is a Portager sports columnist. He was formerly assistant sports editor at the Record-Courier and author of the book Glimpses of Heaven.