A Kent church has rebranded itself as the University Church to demonstrate its commitment to the community.
Formerly called the Kent Presbyterian Church, the rebrand is part of the church's mission to reach more people.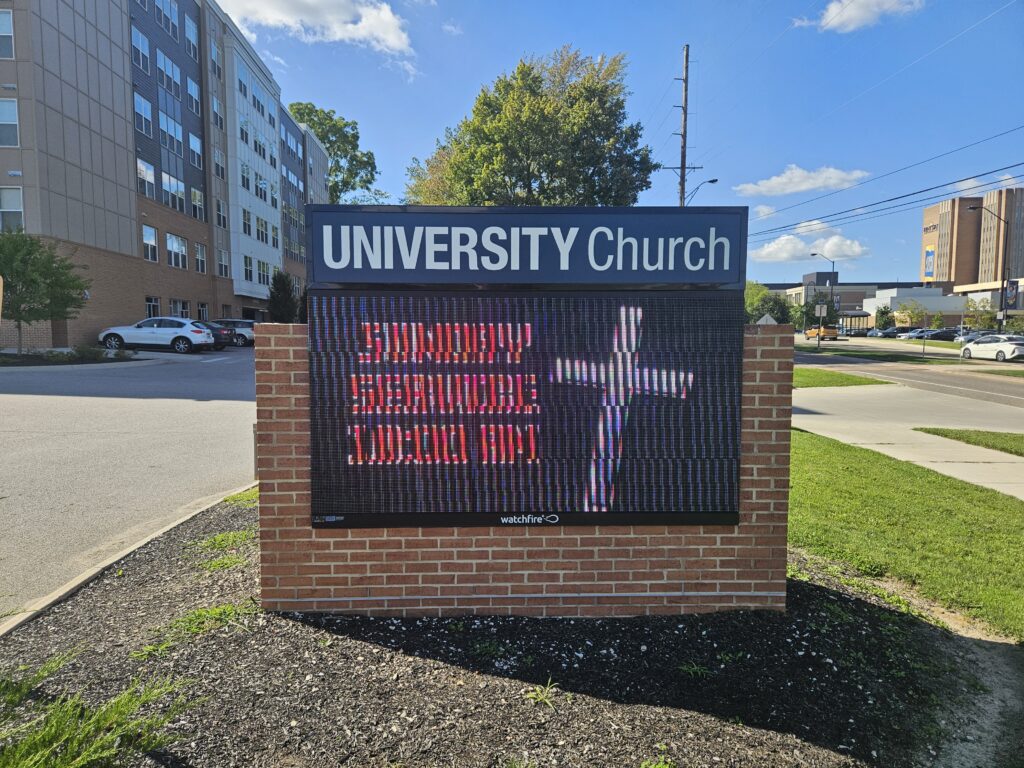 Led by Pastor Aaron Meadows, the building on East Summit Street now has new signage to reflect the new name.
"We are embarking on a transformative journey. This carefully considered name change marks a significant milestone, reflecting our deepened commitment to the local community we've cherished for years," Meadows said.
The church was founded in Kent in 1959 — the first presbyterian church in Portage County — when 20 people met in a classroom at Kent State University, but bought land at its current location shortly after. Today the campus includes a 384-bed student housing facility that opened in 2019.
Meadows said: "The evolution to University Church signifies a powerful shift in our approach to community engagement. We are delighted to introduce an array of new events aimed at fostering connections across all generations.
"Our cherished Monday evenings now feature engaging Bible studies, while Tuesdays and Thursdays come alive with vibrant youth group activities tailored for grade school students. On Wednesday nights, college students can look forward to lively trivia nights, fostering both fellowship and fun. Thursdays usher in theological exploration over dinner, and Saturdays kickstart with men's breakfasts at Mike's Place."
He added the church is expanding its social media presence and said: "We are thrilled to extend a warm welcome to new and current residents, inviting them to be a part of our dynamic community."