After a wave of anti-Asian hate crimes nationally, the Kent State University Asian, Asian American, Pacific Islander Faculty and Staff Alliance hosted a rally Wednesday on campus to show solidarity against racism.
Since the beginning of the pandemic, Asians have had more hate crimes committed against them: 3,795 reported incidents from March 19, 2020, to Feb. 28, according to the platform Stop AAPI Hate.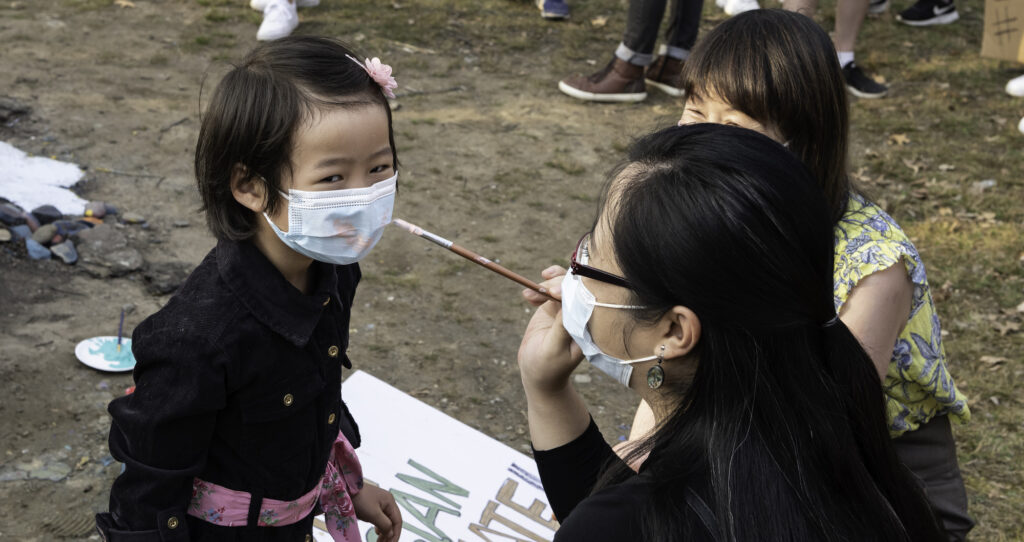 Through the Stand Together Against Hate rally, the alliance sought to show that Asians have a base of support within the Kent community.
The crowd gathered at the KSU School of Music where Kent professors Yuko Kurahashi and Donna Lee welcomed everyone and introduced all the speakers for the event.
Some of the speakers included Kent State President Todd Diacon, Kent City Councilwoman Heidi Shaffer Bish and former County Commissioner Kathleen Clyde.
Shaffer Bish spoke to the crowd and highlighted the positive experiences she has had with the Asian community. She mentioned someone who she considers to be her sister even though they are not the same race or ethnicity.
"Valuing diversity is not just something that we say," Shaffer Bish said. "It is an action."
The speeches ended with KSU Choral Music Director Scott MacPherson leading his choir in the song "Cost of Freedom" by Stephen Stills.
The crowd marched to the Kent State Rock where student John Kraus spoke to the audience. "We have to stand together against hate," Kraus said.
Attendees joined Kraus in painting The Rock with phrases such as "Hate is a virus," "Love Leads Everything" and "We Are All Human."
Kent State is working on improving its efforts to combat racism and hatred on campus. To get involved, the college holds events and has different groups to ensure that everyone feels safe.