So where are we with high school athletics and Covid-19?
To answer that question, I turned to Rootstown High School athletic director, golf and baseball coach Keith Waesch to take a look at where we've been in the last year-plus and where we're going with respect to the upcoming 2021-22 school year, particularly the rapidly approaching fall sports season, as we grind through a two steps forward, one step back post-pandemic America.
Waesch is set to begin his 25th season as head golf coach at Rootstown. Practice for the OHSAA fall sports season begins the first week of August.
Q: What OHSAA-levied Covid protocols, if any, will be in place when practice starts for high school fall sports in Ohio?
A: At this point, school districts have not been provided with many restrictions regarding fall sports and the 2021-22 school year. I'm guessing school districts will be obligated to follow any and all guidelines handed down by the OHSAA or the local health departments. I'm sure the health organizations will be following the virus numbers closely and will respond accordingly.
Q: Will there be any Covid protocols for students in school buildings for the coming school year? Will students be mandated to be vaccinated before being allowed to attend in-class sessions?
A: There has been some discussion regarding whether school districts should mandate mask wearing in schools, especially those 12 and under because they have not been vaccinated. Some school districts are going to mandate masks, while others will not. At this point, the decision is up to each district.
Q: How far back do you think high school athletic programs have been set in the past year due to the pandemic? In what areas of programs do you think were most affected and may take the most time to recover?
A: I definitely think the quality of play was affected due to the virus. I think that occurred mostly in spring sports. Unfortunately, many of our spring student-athletes went almost two years without participating in their sport. I thought the fundamental skills in other sports were slightly below average due to student-athletes not being able to hone their skills in the summer of 2020.
Q: How difficult will it be for athletic programs to hit the ground running in a return to normal? What challenges do you foresee?
A: I think most athletic directors have planned and are prepared for both situations (protocols/no protocols) as we begin this fall. I think you will see variations of last year's Covid protocols being implemented from school to school or from conference to conference. It's also possible that no Covid protocols will be in place about a month from now when contests commence.
Q: Do you foresee any student-athletes not playing sports this fall due to a concern that they could be competing with/against unvaccinated teammates/opponents?
A: I don't foresee participation being affected if there are very few Covid protocols in place this fall. Most of our society is very comfortable not wearing a mask based on what I've seen this summer. Last year at Rootstown, our participation numbers were at or above normal in almost every sport. I didn't have one student-athlete a year ago tell me they were opting out of a sport due to the virus.
Q: Do you yourself have any concerns about sharing the field of competition with unvaccinated athletes or coaches?
A: I personally don't have reservations regarding competition with unvaccinated athletes or coaches because I've been vaccinated. We followed all of the guidelines given to us last year by the CDC, OHSAA and the local health department and had very few issues. However, we will do whatever we need to do if any of our student-athletes or coaches are uncomfortable at any point.
Q: Have you noticed a difference in attitude/enthusiasm among athletes, coaches, administrators, parents, etc. toward the coming sports season/school year?
A: I have seen a lot of our kids working out at the school and they are extremely excited about getting back to what, hopefully, will be a more normal school year. We are all just keeping our fingers crossed and hoping for the best in 2021-22.
Q: Looking back, what are you most proud of with the athletic program at Rootstown in finding a way to get through the pandemic?
A: I'm proud of the fact that, for the most part, our student-athletes had an opportunity to participate in almost as many contests as they would have in a non-pandemic school year. There's no doubt so many facets of each sport were different last year, but our student-athletes got to compete and create memories they will remember forever.
Q: What do you think was the biggest lesson learned, as a coach and administrator, from the pandemic?
A: I think we have learned from this pandemic that there are absolutely no guarantees in life. In my 20 years as an AD, I've never had to stand in front of a group of kids and tell them they weren't going to be able to participate in a contest or tournament. Unfortunately, that happened this past school year and it was one of the toughest things I've had to do as an athletic director.
Q: Do you think it will be a difficult adjustment going from running an athletic department during a pandemic one school year to doing it post-pandemic the very next school year?
A: There's no doubt the upcoming school year is going to be different from a year ago. I think it will still be an adjustment for athletic directors as there will be some things that will stay in place due to the pandemic and other game management procedures that will revert back to normal. For example, many schools, along with the OHSAA, have gone to online ticketing. That has made some fans happy while others dislike having to purchase tickets online ahead of time.
Q: Do you think schools/athletic programs still have a pandemic mentality, or do you see them emerging from that and reverting to a pre-pandemic mentality?
A: Many school districts are hoping to return to normal in almost all aspects of athletics, but are certainly more prepared than ever now to implement the necessary protocols to allow their student-athletes a chance to compete. However, I do believe that depending on where you reside in Ohio, things could be drastically different mentality-wise.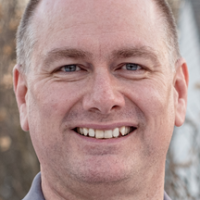 Tom Hardesty is a Portager sports columnist. He was formerly assistant sports editor at the Record-Courier and author of the book Glimpses of Heaven.