I haven't read Windham historian George Belden's latest book yet, but it's on my To Do List.
I picked up a copy of "The Windham Bombers, Volume Two: More Stories of the Black and Gold" (Trippnavy Press, Kent) when my wife and I helped The Portager's publisher, Ben Wolford, work our company's booth Aug. 22 at the Portage County Randolph Fair (I use the word "work" very loosely in my case). George's book is waiting in the on-deck circle of my reading pile while Chas Madonio's "Bars, Bands, and Rock 'n Roll: The Golden Era in Kent, Ohio" is standing at the plate.
But I can't wait to get to it. You can order it here. The chapter titles alone are enticing, like Marty Hill and the Impossible Dream: The 1975-76 Bombers, the Legend of the 1978 Bombers, The 84-86 Football Teams-The Evolution of a Champion, and even Windham's Original Ghostbuster: Thomson Jay Hudson.
Especially Windham's Original Ghostbuster: Thomson Jay Hudson. I may have to set Chas' book aside long enough to dive into the ghostbusting chapter. With all apologies to football and basketball — and Chas — any book with ghosts in it has my immediate attention. Then again, Chas' book talks about Joe Walsh, so it could go either way at this point.
The larger point is how fortunate we are in Portage County to have skilled, knowledgeable, entertaining writers like George and Chas to chronicle our history from a variety of angles the way my friend and former boss at the Record-Courier, the late Roger Di Paolo, did for decades through his columns in the newspaper, published poems and three books he wrote before his passing in 2021.
So if you're putting together a Portage County reading list at home, there's:
George Belden:
"The Windham Bombers: The First Half Century of Small Town Athletics"
"The Beldens Go To……The Strange Adventures of Three Not Quite Normal People from Ohio"
"The Windham Bombers, Volume Two: More Stories of the Black and Gold"
Chas Madonio:
"Bars, Bands, and Rock 'n Roll: The Golden Era in Kent, Ohio"
Roger DiPaolo:
"Rooted in Kent: 101 Tales from the Tree City"
"The Ravenna Record: The People and Events That Shaped a Community"
"Greetings from Kent, Ohio: A Postcard Portrait of the Tree City"
I read Roger's "Greetings from Kent, Ohio" book, which is loaded with terrific vintage postcard replications that depict the city through various eras along with brief historical recaps. And "Rooted in Kent" and "The Ravenna Record" are on the docket.
As are George's first two books, which, if they're anything like what I've skimmed through so far in "The Windham Bombers, Volume Two" (and I'm sure they are), are going to be fun and informative reads.
Now … ghosts, or Joe Walsh?
————————————-
"The Windham Bombers, Volume Two" went live online today. It is published through Amazon and costs $14.99, with all royalties going to Windham High School's athletic programs. George says his first book generated about $3,000, which went toward training equipment that all athletes could use. So every purchase of these books helps teenagers gain life experiences and learn valuable lessons that the classroom can't teach.
"Volume Two" also applies to Portage County as a whole. While its focus obviously is on Windham sports, anyone who played against any of the great teams and players that George details in the book — like I did in football against tremendous athletes like Bobby Starks and Joe Fabry — or saw them play will not only feel a connection to the subject matter but gain an even greater appreciation for what those athletes and coaches accomplished.
As George says in the preface to "Volume Two," what they did should never be forgotten. And thanks to his countless hours sitting at the microfilm machine and in front of his computer, they won't be.
————————————-
George recounts a story in the preface about a reader who gave his first book, "The Windham Bombers," a one-star review. Why? According to the reviewer, George "eliminated" most of the school's "really great players" and "never even mentioned Mr. Permowitz," a name the reviewer misspelled (as George corrects in the book, it's "Permowicz").
George then lays out that his first book is about the first 50 years of Windham athletics — it's actually part of the book's title — so any coach or athlete who came after that will not, by sake of chronology, be in the book. And as for Ed Permowicz, the former Windham athletic director is mentioned no fewer than seven times in George's first book.
George writes in the preface to "Volume Two" that he's been waiting for the one-star reviewer to come up with that list of great players who were allegedly "eliminated" (interesting choice of words by the reviewer) from the first book, and it hasn't arrived yet. In other words, some sort of apology.
It's not coming, George. I've been in journalism nearly 40 years, and I'm still waiting for my first apology in any way, shape or form from a reader who accused me of writing something I didn't or incorrectly inferred a sentiment I don't possess. The first words out of every journalism professor's mouth on the first day of Journalism 101 should be: "Class, you're not going to get an apology. From anyone. Ever."
After a while, it gets more amusing than annoying. I'll let you know when that happens.
————————————-
OK, back to ghosts (sorry, I can't help myself). Another local book on my To Get List is "Haunting Tales from the Tree City," compiled by the Kent Historical Society & Museum and published in 2007. KHS updated the book "with new ghostly stories" in 2012.
The description of the book on the historical society's website is irresistible: "A collection of unexplained ghostly happenings as recounted by Kent residents who experienced them or have heard of these "sightings". From the ghost at Ray's bar to the tales of the beautiful wife who died in a fire, these stories are spookylishish tales from the Tree City."
Sounds like the perfect buy with Halloween just around the corner!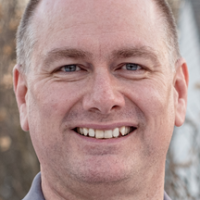 Tom Hardesty is a Portager sports columnist. He was formerly assistant sports editor at the Record-Courier and author of the book Glimpses of Heaven.