Michael Hall Jr. was among the most sought-after prep football players in the country during his star-studded days at Streetsboro High School.
As a senior in the 2020 season, he was ranked as the fourth-best high school defensive tackle in the country, the ninth-ranked player overall in Ohio and the No. 54 player overall in the nation.
But no amount of high school notoriety could prepare Hall for what he faced the first time he lined up in a game as a member of the Ohio State defense: 95,178 scarlet-and-gray fanatics inside iconic Ohio Stadium for a primetime game against the University of Akron Zips.
Hall had witnessed this scene on television countless times before. But on the night of Sept. 25, 2021, he was actually living it as a true freshman defensive tackle with the Buckeyes.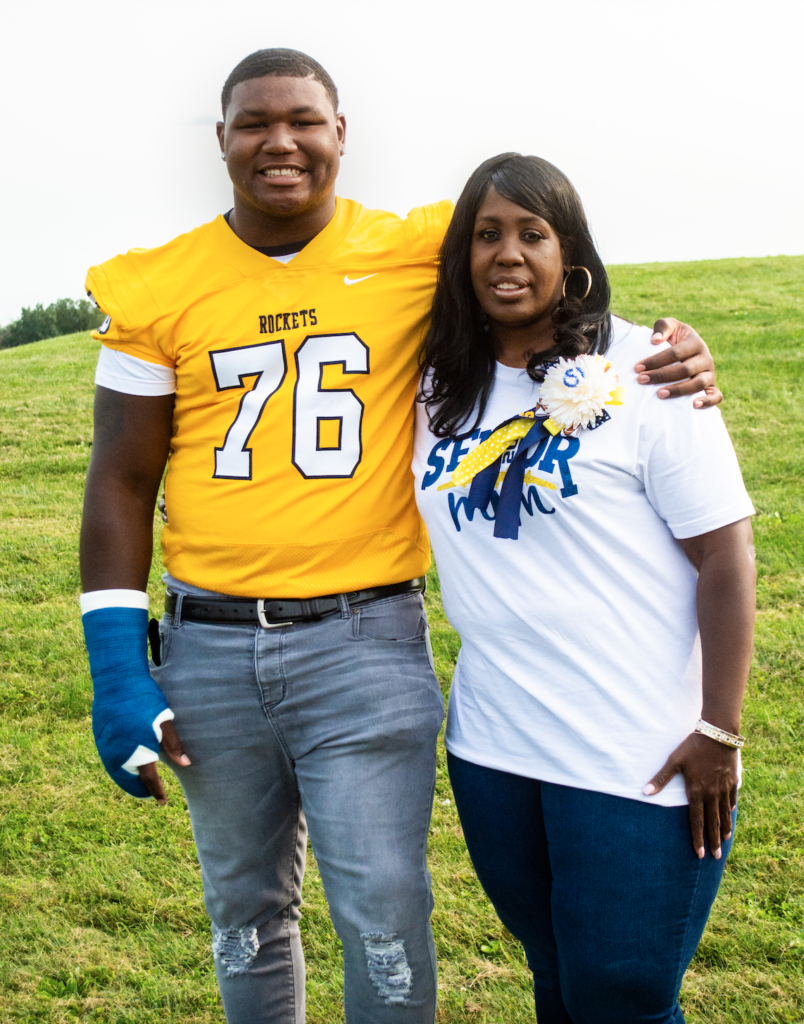 "I couldn't believe that I was actually playing for the school of my dreams as a kid growing up in Cleveland, Ohio," Hall said.
Ohio State rolled to a 59-7 victory over the outmatched Zips that early fall evening in Columbus. Hall saw action in two additional games last season, home wins of 66-17 over Maryland on Oct. 9 and 56-7 over Michigan State on Nov. 20.
"I believe I played great with the time that was given to me," he said.
Because Hall played in fewer than five games in 2021, his first season at Ohio State qualified as a redshirt year under NCAA rules, meaning he still has four years of eligibility remaining with the Buckeyes.
And as he sheds the redshirt label for 2022, Hall also is no longer the wide-eyed freshman in awe of the bright lights and big city surrounding him.
He is a man on a mission.
"The pace of college football is much faster than high school," he said. "You have to pick up on things quicker here rather than high school. I had a great spring this offseason and can't wait to showcase my skill on the field this upcoming season."
Hall came out of spring practice in a battle with Jerron Cage and Ty Hamilton for the starting job at the nose position. Cage is projected as the likely starter for the season opener Sept. 3 against Notre Dame, but Hall's spring performance earned him a spot in the rotation and his reps could increase as he gains experience and as game situations warrant. Defensive line coach Larry Johnson likes to keep his troops fresh and therefore often utilizes a rotation of several players up front.
"Freshman year was a rough start," Hall said, "but as time went by, I got accustomed to it and started making a lot of progress as the year went on. I feel I improved overall as a player from last year. I just need to continue to get better each and every day little by little."
Hall's development at defensive tackle will come under the watch of new Ohio State defensive coordinator Jim Knowles, who comes to the Buckeyes after a successful stint in the same job at Oklahoma State. Playing in the defensively challenged Big 12, Knowles turned the Cowboys' defense into a force that featured an aggressive front line that wreaked havoc in opposing backfields — which happened to be one of Hall's specialties at Streetsboro.
Knowles is tasked with returning the Ohio State defense to its once-proud "Silver Bullets" days when just getting first downs against the Buckeyes, much less touchdowns, was a feat in and of itself. Ohio State was well down the national charts in 2021, ranking just 59th in total defense and 38th in scoring defense.
The Ohio State defense showed signs of turning the corner at the end of last season, holding Utah to just 10 points in the second half of the Buckeyes' wild 48-45 come-from-behind Rose Bowl victory on New Year's Day. Buckeye Nation has its fingers crossed that the defense's second-half performance in Pasadena foreshadowed what is to come on that side of the ball this autumn.
"We are still learning new schemes on the defense, but we are excited to have Coach Knowles as our DC," Hall said. "We can tell he knows what he's talking about."
Hall's skill set as a defensive tackle seems to fit nicely with what Knowles wants from that position. A quintessential "high motor" guy, Hall is explosive off the ball and gets upfield in a hurry, possessing great speed and agility for a player his size. He also has excellent lateral movement, enabling him to make plays moving to his left or right and cover a lot of ground quickly when pursuing ball-carriers down the line.
And even though he's bigger than he was a year ago when he first arrived at Ohio State, Hall doesn't expect any of that to change.
"I am currently 6-3 and 290 pounds," he said. "I will be anywhere from 290-295 for the opener against Notre Dame. Adding weight does not affect my speed or energy; I am one of the fastest defensive linemen on the team."
The Buckeyes' primetime showdown with Notre Dame at Ohio Stadium to open the season is one of the most anticipated games on college football's entire 2022 slate. But as big a game as it is, at Ohio State no game in any season rivals The Game. And this year, the Ohio State-Michigan game has taken on another level of significance — if that's possible — following the Wolverines' 42-27 upset of the Buckeyes last November in Ann Arbor. The loss snapped Ohio State's eight-game win streak in the historic series and ended its hopes of a national championship.
So how much of a motivating factor will last year's loss to Michigan be for the Buckeyes this season?
"No comment," Hall said, a statement that actually speaks volumes about the Buckeyes' frame of mind heading into the 2022 campaign.
"I love everything about the Buckeyes, the fans, the culture and the brotherhood that we have here amongst our teammates. I believe this is the team that can make it and win the national championship."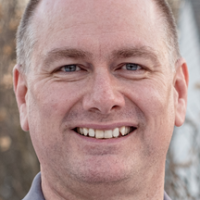 Tom Hardesty is a Portager sports columnist. He was formerly assistant sports editor at the Record-Courier and author of the book Glimpses of Heaven.