The third full week of February is Grain Bin Safety Week, an initiative sparked by Nationwide Insurance to call attention to the unique danger posed by grain bin engulfment.
Grain bins present a number of risks to farmers, both during and after harvest. Grain dust explosions are perhaps more notable, but the risk of entrapment poses a more silent danger.
There were 20 grain entrapment deaths in the U.S. in 2020. A farmer can become completely engulfed in moving grain in around 20 seconds, and the fatality rate of such accidents is over 60%, reports Farm Progress.
Kelsea Ebie's family grows corn, soybean, wheat and oats, and they store grain at their farm in Brimfield. To her, grain bin accidents aren't an abstract worry.
"Thankfully no one in my immediate family has had to experience an accident like this, but I have many friends who have," Ebie wrote in an email. "One almost lost his grandfather when his leg got trapped in what is known as a grain sweep and all he could do was yell for help."
Ebie hopes to raise awareness for these types of accidents as farmers begin preparation for spring planting.
Part of what makes grain bin accidents so dangerous is a lack of specialized rescue equipment and preparation among first responders. Crews need to undergo training to learn how to avoid further entrapment. The 2018 feature film "SILO" illustrates the dangers of entering a grain bin for an attempted rescue and the harrowing subsequent rescue mission.
If emergency teams are alerted to a grain bin accident — and they often aren't — having the right equipment increases the chances of a successful rescue and reduces the risk to crew safety.
This video shows a fire department in Michigan practicing a grain rescue. Harnessed crews enter the bin and assemble a rescue tube around the evacuee. The tube forms a cofferdam around the person and crews can pump the grain out of the tube, allowing the trapped person to climb out.
Having the proper equipment could be the difference between life and death. But it's not cheap. A grain rescue tube can cost between $2,000 and $5,000.
As a part of Grain Bin Safety Week, Nationwide awards rescue training and equipment to rural first responders. The initiative, started in 2014, features a safety grant in partnership with the National Education Center for Agricultural Safety.
So far, at least five successful rescues have been performed with equipment awarded through the program, Nationwide claims. The contest awarded equipment to three Ohio fire departments in 2021.
Nominating your local fire department could save a life.
Or, as Ebie wrote: "If we have to wait for first responders on one side of the county to arrive with the equipment, or even first responders from a neighboring county, it might be too late by that point."
The rules and instructions for nominating a local rescue team are available on the contest web page. The deadline to submit a nomination is April 30.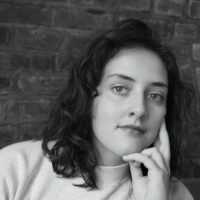 Natalie Wolford is managing editor at The Portager. A native of Randolph, she studied film in New York City and is producing a feature-length documentary about her aunt, a small-town journalist.