If you've been with me from the beginning, you might have heard me say once or twice that I always want The Portager to be primarily funded by its readers.
Why? Because I don't ever want an advertiser to be so important that a critical story costs us our neck. Our primary allegiance is and will always be to our readers. And as long as our business model depends on reader support, then our values and financial interests will be aligned.
However, with that important caveat out of the way, I need to confess some deep and belated gratitude to the small businesses, nonprofits, political candidates, churches, agencies and individuals who have helped make The Portager what it is.
I cannot tell you how many times I've nervously watched our cash flow toward the end of the month only to receive a surprise ad buy from some generous sponsor. So many of the stories we cover would not be possible without the support we get from ad sales.
I don't mean to suggest that our advertisers aren't getting something valuable in return. The Portager delivers over 200,000 impressions per month via email, web and social media, and we drive real value for these companies for pretty cheap rates.
But the direct returns are often not why people choose to be Portager sponsors. They do it because they read us, they appreciate what we're doing, and they want to be a part of it. Until we brought Jenna Gobrecht on board to lead business development last month, I almost never reached out to anyone to sell ads. Almost everybody on the list below approached me. 
This desire to support an advertising medium isn't too common. Trust me, when I used to buy ads on Facebook to promote The Portager it was not because I wanted to give money to Mark Zuckerberg.
So before we get too big to list all our sponsors in a single article, I want to take a moment to thank everyone who has helped this project get to where it is today. And if you're in a position to support any of these organizations, please do.
As you know, The Portager's mission is to be a catalyst for ideas and action that help our community thrive. Good things happen when we take time to see each other. So have a look and join me in thanking these sponsors.
Portager sponsors, March 2021-June 2022
Academy of Life and Learning
Aurora Chamber of Commerce
Best Bib and Tucker
Brad Cromes
Brimfield Insurance Group
Charene Creative
Dave Bissler, Realtor
Ed Dean
Faith United Methodist Church of Brimfield
Garden Club of Kent
Garrett Westhoven
Geraldine Hayes-Nelson
Hall-Green Agency
Hometown Bank
Joe Sontich
John Kennedy
Judge Kevin Poland
Judge Mark Fankhauser
Kellie Kapusta, Realtor
Kent Free Library
Kent State Facilities Management Service
Kent State Police Department
KIKO Auctioneers
Leadership Portage County
League of Women Voters of Kent
Lite Metals Company
Main Street Kent
Main Street Ravenna
Marathon Financial
Marilyn DeFrange Trio
Mental Health and Recovery Board of Portage County
Metis Construction
Mike Tinlin
Office of the Portage County Treasurer
Pam Marshall Cruise Planners
PARTA
Portage County Master Gardeners
Portage Foundation
Portage Metropolitan Housing Authority
Portage Park District
Ray's Place
Reed Memorial Library
Standing Rock Cultural Arts
Stepping Stone Community Services
Summit Educational Service Center
Susan White, Realtor
Talk On Speech-Language Therapy
Tim Moon
Water Street Tavern
Wesley Buchanan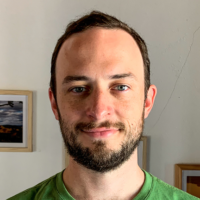 Ben Wolford is the editor and publisher of The Portager.
ben@theportager.com
330-249-1338