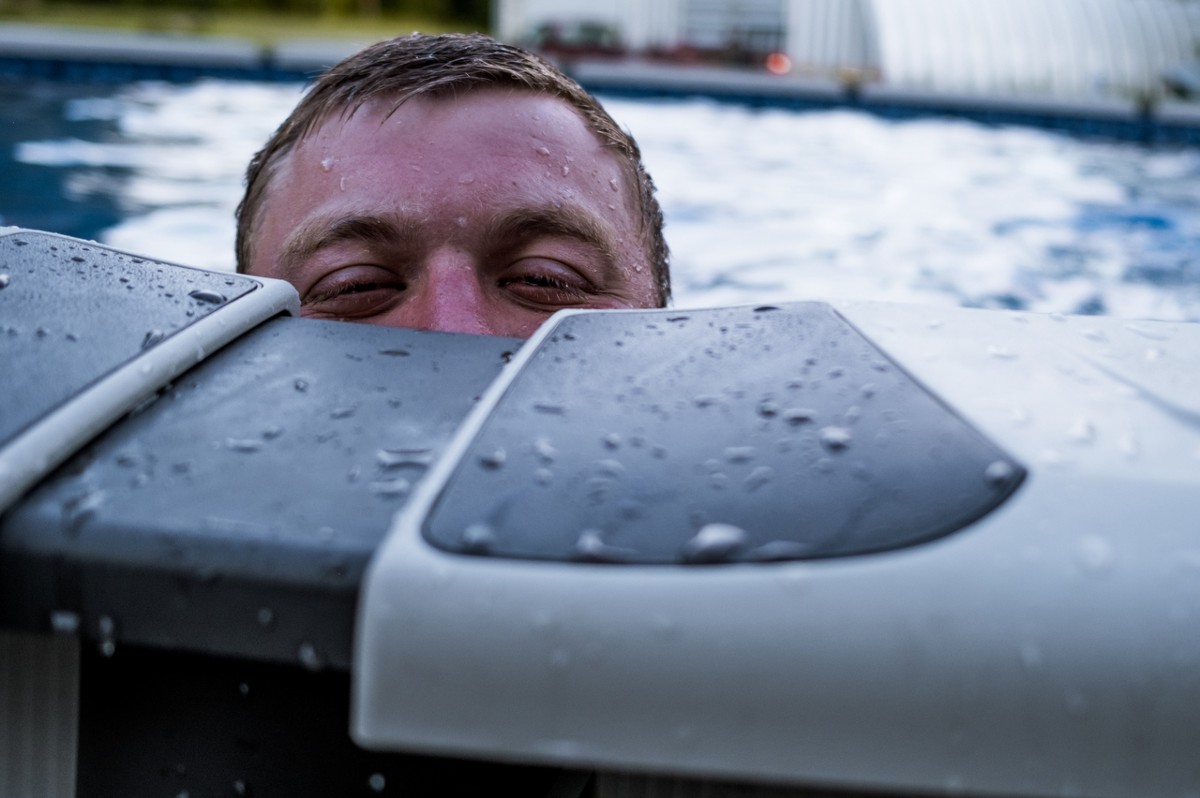 Photo essay
Fourth of July in Ravenna Township
Residents mark Independence Day with backyard fireworks, target practice and barbecue.
In Ravenna Township, two groups of friends and neighbors celebrated Independence day in two very different ways:
One with a pool party, cookout and target shooting. The other with lawn chairs, sparklers and a clandestine pyrotechnics show.
I know the people in the first group, having gone to high school with most of them, and having been friends with some of them. They invited me over for a beer and a dip in the pool, and in true documentarian fashion, I brought my camera along.
The second group I met for the first time that evening, and after some introduction, they invited me to take photos of the night's events, which included many sparklers, 'oohs,' 'ahhs' and one or two blow torches.
We're the only locally owned news source covering Portage County, Ohio. Our mission is to help our community thrive. You can help us grow.
Carter Eugene Adams is a freelance documentary photographer and multimedia journalist based in Ravenna, Ohio. He is a former multimedia contributor for The Portager.