For a Group of 5 college football team to pull an upset against an upper-tier Power 5 squad, three primary factors must be in place:
The Group of 5 team must possess an explosive offense.

The Group of 5 team must catch the upper-tier Power 5 team at the right time, preferably coming off a big win the week before.

The Group of 5 opponent must be a hard sell for the Power 5 coach to get his players to take seriously.
Kent State checks all of those boxes heading into its Sept. 18 game at seventh-ranked Iowa.
Does this mean I'm calling for a Golden Flashes upset of the Big Ten heavyweight Hawkeyes in Iowa City? Not necessarily, but the ingredients are there for Kent State to throw a major scare into coach Kirk Ferentz's squad. Here's why:
Box No. 1: The Flashes can score — a lot. Beginning with its four-game win streak to end the 2019 season, Kent State has scored 30 points or more eight times in its last 10 games, including four games of over 50. Included in that output are games of 62, 69 and 60 points. So far this season, the Flashes are averaging 517 yards per game, which ranks 19th out of all Football Bowl Subdivision team. The Hawkeyes, meanwhile, rank 126th out of 130 teams in FBS with 238 yards per game.
Yes, Kent State scored just 10 points in a 41-10 loss at Texas A&M of the vaunted SEC to start the season. But the Aggies, now ranked fifth in the country, held Colorado of the Pac-12 to just seven points a week later in a 10-7 win over the Buffaloes on Sept. 11 on the road in Denver. And many college football analysts are picking Texas A&M as one of the four College Football Playoff entrants this season.
After losing to the Aggies, Kent State bounced back with a 60-10 demolition of Virginia Military Institute on Sept. 11 at Dix Stadium. So considering the Flashes' ability to score and Iowa's typical grind-it-out approach to offense, the potential is there for Kent State to at least be in the game in the second half. And that's how upsets happen.
Box No. 2: Kent State is catching Iowa at the perfect time. The Hawkeyes are 2-0, starting their season with a 34-6 rout of much-ballyhooed Big Ten media darling Indiana and last weekend's 27-17 rivalry victory at Iowa State in the annual Cy-Hawk game. The Hawkeyes are due for a natural letdown after opening the campaign with those two huge wins and coming home to face a Mid-American Conference opponent, which leads us to …
Box No. 3: Ferentz and his staff certainly understand the pitfalls of a game like this, but getting college kids who are feeling pretty good about themselves two games in to buy what the coaches are selling is a different story. Just five years ago, North Dakota State of the Football Championship Subdivision went into Iowa City and stunned the Hawkeyes 23-21 — and that was an Iowa team that finished 8-5 overall and 6-3 in the Big Ten.
The Golden Flashes certainly shouldn't be intimidated. MAC schools routinely play in the type of environment Kent State will see inside Kinnick Stadium Sept. 18 at 3:30 p.m. — particularly after having already endured Texas A&M's dreaded 12th Man snake pit in College Station, Texas, in Week 1.
If the Flashes bring their offense and the Hawkeyes don't take this one seriously, this has the potential to be one of the more intriguing upset possibilities of the 2021 season.
Meltbrowns
Speaking of snake pits, Arrowhead Stadium in Kansas City is considered one of the toughest venues for visiting NFL teams to play, so it should come as no surprise that the Browns opened their regular season Sept. 12 with a 33-29 loss to the two-time defending AFC champion Chiefs at their venerable home field.
What was surprising was the way the Browns completely melted down to snatch defeat from the jaws of victory, turning the ball over three times in the second half — twice in the fourth quarter — to gift-wrap a win for a Chiefs team that was on the ropes most of the game.
But then, it shouldn't have been all that surprising when you think about it. Browns fans old enough to remember Red Right 88 — I'm 53 years old, so I remember it well — are conditioned to expect the worst to happen just when victory is within the Browns' grasp. So when CBS television analyst Tony Romo said in the third quarter, as the Browns were driving at midfield, that the Chiefs were in trouble and needed someone on their defense to step up and make a big play, I cringed. I knew what was coming.
And the very next play, Browns running back Nick Chubb fumbled as he was going to the ground after a tough run through the gut of the Kansas City defense. The Chiefs recovered, went down and got a field goal to stay in the game. A Browns touchdown at that point probably would have sealed the deal.
That was followed in the fourth quarter by Cleveland punter Jamie Gillan, known as "the Scottish hammer" for how far he can punt a football, redefining that phrase as having hammers for hands when he dropped a clean punt snap deep in Browns territory with the Chiefs trailing just 29-27. I knew then it was over.
Of course, that was followed by Baker Mayfield's ill-advised pass to the sideline on the Browns' final desperation drive that ended up as an easy interception, when he had plenty of room to run and get the Browns closer to a game-winning touchdown.
It was Sept. 12, 2021. But it felt like Jan. 4, 1981; Jan. 11, 1987; and Jan. 17, 1988. Those of us who have lived long enough to remember those Days of Cleveland Browns Infamy — Red Right 88, The Drive and The Fumble — suffer flashbacks whenever we watch our favorite NFL team find horrific ways to lose big games. Our blood runs cold, we stare at the screen in disbelief and swear we will never watch another Browns game if we live to be 100. We tell everyone in the room to start making plans on Sundays because the Browns are dead to us and we are not setting ourselves up for that disappointment any longer. We are making a stand and, in the words of the great Roger Daltrey, won't get fooled again.
And that's where I'm at right now. Done. Over. Finis.
The end.
So where will I be this coming Sunday afternoon? Parked on my family room couch watching the Browns, of course.
It's who we are.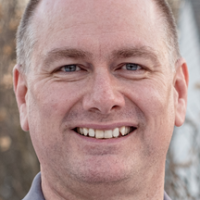 Tom Hardesty is a Portager sports columnist. He was formerly assistant sports editor at the Record-Courier and author of the book Glimpses of Heaven.