CASA of Portage County is barely a year old, but it already has far surpassed its initial goals and is making a difference in the lives of the abused and neglected children it serves, the organization said in its first annual report.
The organization has grown quickly since Portage County Juvenile Court Judge Patricia Smith decided to bring the Court Appointed Special Advocate program to the county in August 2021. Within a month she had hired Ann Walden to serve as executive director, and the organization's first 10 volunteers were sworn in the following March.
Their first-year goal: to have between 10 and 15 volunteers and serve 15 to 20 children.
Instead, CASA of Portage County finished its first year of operation with a total of 38 volunteer courtroom advocates on its staff and 50 children served in the county's juvenile court system.
"We are beyond excited to have our CASA program up and running," Smith said. "CASA has exceeded our expectations. The volunteers have been exceptional and have improved the quality of our court hearings and more importantly have served our community beyond expectations. Ann Walden, our executive director, has been amazing in organizational and operational management. We cannot wait to see what the future holds."
In 2022, 175 cases of child abuse and neglect were filed in Portage County Juvenile Court. The numerical breakdown of the 50 children served by CASA, according to its 2022 Annual Report, looked like this: ages 0-5, 28%; ages 6-11, 30%; ages 12-15, 28%; ages 16-17, 10%; age 18+, 4%; females, 52%; males, 48%.
CASA volunteers have donated approximately 1,800 hours of their time to advocate for children. Advocacy efforts include in-person meetings with children every month, collecting information about the child and their life, attending court hearings, and preparing reports for the judge/magistrate hearing the case.
"CASA of Portage County owes its success to the generous volunteers who give their time and compassion to the children of Portage County," Walden said. "The Portage County community has been overwhelmingly supportive of CASA. I look forward to many more successful years serving the children of Portage County."
Friends of CASA of Portage County, a nonprofit fundraising arm, has been formed by community members to maintain the success of the program. Friends of CASA is now operational and has been accepting donations for CASA. All funds raised by this group will be used for specific child needs, volunteer appreciation and volunteer training.
CASA of Portage County has been funded in full for its first two years of operation by Ohio CASA.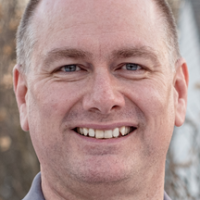 Tom Hardesty is a Portager sports columnist. He was formerly assistant sports editor at the Record-Courier and author of the book Glimpses of Heaven.