The second annual DMF-OH Cancer Benefit Truck Show and Truck Pull will take place at the Portage County Fairgrounds in Randolph on Saturday, Sept. 24. The event is a fundraiser for the Denise Marie Flaherty Foundation, Inc. (DMF), a North Carolina-based organization that raises funds for cancer patients and their families in five states, including Ohio.
The truck show debuted at the Portage County Fairgrounds in 2021, with the truck pull added to this year's event. For the past six years, DMF has also held a golf outing and dinner auction/gala each June at Boulder Creek Golf Club and Event Center in Streetsboro.
Anyone interested in registering and displaying their big truck or pickup truck is invited. There is a $25 registration fee to raise funds for beneficiaries. Funds are also raised through admission fees to watch the truck pulls. Raffle baskets/items are also available.
The truck pull classes are: Big Rig Semi Trucks, 22k Pro Street Semis, 22k Street Stock Semis (Kool), Open Street Diesel 4×4 Trucks, and Showroom Stock 4×4 Trucks.
Registration for the truck show starts at 11 a.m., with the show starting at 1 p.m. and awards at 5 p.m. Admission for the truck show is free.
Truck pull registration starts at 3 p.m., with the truck pulls getting underway at 6 p.m. Admission to the truck pull is $15.
For more information, call (330) 351-1673. To learn more about the DMF organization, visit http://www.deniseflahertyfoundation.org.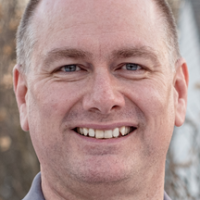 Tom Hardesty is a Portager sports columnist. He was formerly assistant sports editor at the Record-Courier and author of the book Glimpses of Heaven.