Six newcomers are looking to fill seats on the Atwater Township Board of Trustees, giving voters an opportunity to select officials to represent their interests in discussions about the future of the Atwater Fire Department and the way the township handles its finances.
Voters in the Nov. 2 election can select two candidates to replace outgoing trustees Lynn Wittlesey and Peggy Bainey.
We joined over 40 Atwater residents who attended a lively candidates' night event last week, and this article reports what we learned.
You can also watch a livestream of the event here.
Meet the candidates
Melinda (Hoschar) Bozek moved to Atwater when she was 5. As the director of mailing at Sliman's Printery in Canton, she has experience managing a wide range of administrative and manufacturing responsibilities, in addition to researching and problem solving, she said. She's also served as a board member and treasurer at her church, Atwater Church of the Nazarene.
If elected, Bozek wants to make clear and cooperative communication a priority and ensure the trustees hear the perspective of community members. "The best way to implement purposeful, positive and productive change is to get input from the community," she said.
"People sometimes describe me as quiet and soft-spoken," Bozek said. "Those who know me, though, would assure you it would be a mistake to confuse meek for weak, or quiet for a lack of courage to question information or speak unpopular truth when necessary."
Phil Cox, 70, has lived in Atwater for 32 years and raised five children here. As chairman of the zoning commission, he has been working to "move some of the rules to get rid of the blight and introduce new lots and zoning measures."
If elected, Cox would prioritize community growth. "Nothing like Streetsboro," he said, "but new homes, new people coming in with families. Because let's face it: Atwater is a great community. It's got a lot of great people. But we're getting old. We need to be enticing young people to stay or to move into our community."
Cox feels that drawing families to Atwater would help the community financially support its schools. He also has some ideas about "reorganization within the community as far as the departments: fire department, road and maintenance departments," though he did not elaborate.
Zachary Dice, 31, grew up in Stark County. After going off to college and playing football, he took a job traveling and working in oil refineries but had nowhere to plant his roots. "I thought the only kind of home I'd find would be out on the road," he said.
After meeting his wife, who attended Waterloo schools, Dice "fell in love" with the area and decided to make a home in Atwater. He said being laid off in 2019 was a "blessing in disguise" because it gave him the chance to pay attention to what was happening in the township.
"A lot of what I saw [attending trustees meetings] was like spinning in mud," he said, "and that's not OK, because if you're spinning in mud, you're going to get passed." If elected, Dice said he would prioritize finding creative ways to obtain money and resources (such as applying for grants or sharing equipment with neighboring townships).
Note: Dice's uncle-in-law is Board of Trustees Chair John Kovacich.
Thora Green grew up in Atwater, graduated from Waterloo, and returned to work there as a teacher for 30 years after graduating with a bachelor's degree from Kent State and a master's from Walden University.
She said her experience as a teacher and in leadership roles at the school taught her to evaluate and problem solve to reach solutions that benefit everyone: students, teachers and administrators. If elected, Green would apply those same skills, fostering dialogue between trustees, department employees and residents.
Green would also prioritize building community through activities and events like the plant exchange or Grandparents' Day at the school. "Coming together as a community is what makes Atwater strong, vibrant, and with a sense of belonging that will create the good old days for all of us," she said.
Charles Harris moved to Atwater five years ago and called himself the "newbie in town." He works full-time for the Stark County Engineer's Office in the bridge department. He and his wife have a three-year-old daughter and another child on the way.
If elected, Harris has two priorities: First, he wants to create a one- or two-year plan to increase hours and staffing at the fire department to ensure that employees are available to respond to residents quickly.
Second, Harris sees the need to bring the community together by planning more community events. People often believe the job of a trustee is "only to keep the mechanics of a township running smoothly," like maintaining the roads, he said. "But bringing people together as a community and being the voice of the people have often been forgotten in this town."
Jacquelyn Spencer grew up in Edinburg, helping her parents run their small businesses (a bait and tackle shop and a pizza shop). She enlisted in the Army National Guard and became a combat medic, serving in short-term stints overseas.
Spencer graduated from the University of Akron with a nursing degree, graduating debt-free by using a grant from the Army. She has 15 years of experience working as a critical care nurse in hospitals and homecare settings. She currently works as a flight attendant and is a certified first responder in the air.
Spencer said her grant writing experience — which earned Robinson Memorial Hospital, now UH Portage Medical Center, $30,000 in funding — and experience doing bookkeeping for her husband's small business have prepared her to be a fiscally responsible and resourceful township trustee. She and her husband have two children.
On the issues
Several residents asked the candidates questions during the forum. Here are their responses, edited for length:
What are your thoughts on the Randolph and Atwater fire stations joining together?
Bozek: "My family and I, we owe a debt of gratitude to our fire department. And moving it to a farther area doesn't seem to make sense to me. I can't see the logic in it, to move it farther from this side of the community. Also, we would involve the Randolph community, and they would be deciding things for us. I think it would just create more problems for us."
Cox: "Well, let's put it this way: How do you justify getting rid of a fire department and the EMS and running it out of Randolph? Yeah, somebody who's down on [state Route] 225 who needs assistance — that's a long run. But we need to support our own department. And [if we put] them someplace else where we're gonna rely on a neighboring community that's about 20 minutes away, people die. Houses burn down."
Dice: "I absolutely agree that priority No. 1 will be keeping the Atwater Fire Department solely in Atwater and making it the absolute best that it can be. However, I refuse to look at anything closed minded. There may be situations where it could benefit both townships. And I don't even know if that is even a possibility, or if it would actually be mutually beneficial. But if incidents were to arise where it honestly could be beneficial for both to share by keeping both firehouses open, I would at least entertain the idea."
Green: "I think it's very important that Atwater keeps their identity with their own fire department. It's been here forever, and they do an excellent job. We need to make sure they're provided with what they need. That is part of our identity. These workers know our community, know our people and what the needs are. And with all of the townships, we have the ability for mutual aid."
Harris: "I 100% agree with everybody else that Atwater Fire Department needs to stay Atwater Fire Department. We have 22 or so people that work there, and they're an amazing group of people. They put their lives at risk every day, sometimes, for the people in the community, and they're part of the community. And like Thora said, they know the people in the community."
Spencer: "I think Atwater needs its own fire department because, as a first responder in the air and as a critical care nurse, I know how important it is to save lives. And I think we need to make ours one of the best, that maybe other communities could come to us for help as opposed to us going to them. My heart is with the emergency medical workers because I have done that."
A paramedic at the fire station is paid $7 an hour less than a road employee. If elected, would you review this matter in order to keep trained employees on the staff at our fire department?
Bozek: "I don't see a problem with that. There's nothing wrong with dialogue. We only benefit from it."
Cox: "I can't tell you, 'Yes for that raise, no, for that raise' because I don't have the books in front of me. I think that we have to look at the total package. Is a road worker the same as an EMS worker? Probably not. Does it need reviewed? Quite definitely."
Dice: "As a trustee, everything is reviewable. You can't go into any position like this closed-minded. Hopefully, [the person who asked this question] isn't asking to lower anybody else's pay. All of our staff should get as much as the township can afford. Like I said earlier, we got to keep people around and take care of them."
Green: "As the trustees, it's always our responsibility to look at the pay that we're offering our workers. We have to take into consideration what their skills are and what their education is. I believe that each year we would need to sit down, look at this, and maybe even set some starting wages permanently of what they're going to be and come up with an agreement on that, keeping in mind also that years you've been in a position also changes your salary. So you always have to look at it at the beginning of the year."
Harris: "Absolutely, it needs reviewed. As much as a paramedic is a lifesaver for people, a road worker is sort of a lifesaver as well. I mean, they keep the roads clear in the winter for a mom who's running 20 minutes late with four kids in the car and sliding on black ice. So definitely, I think the case should be reviewed, and they should be paid very close to equal."
Spencer: "I would be a new trustee, so I would look forward to getting training and researching, 'What are the pay scales? What should they be?' and go over our budget. I can't say, 'Yes, I want to give you this and give you that,' because I really don't know yet. But I am shocked. That is a very low wage. In my past, I've been creative. I went to college debt-free. I always look for ways to find money to improve, so that would be an area that I would look into.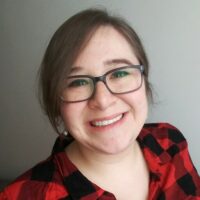 Lyndsey Brennan is a Portager general assignment reporter. She is completing her master's degree in journalism at Kent State and is an alumna of the Dow Jones News Fund internship program. Contact her at lyndsey@theportager.com.