The Portager is a fast-growing media company currently covering Portage County, Ohio. We serve nearly 6,000 subscribers (including about 600 paying subscribers) and over 160,000 residents in our coverage area. We are the only locally owned news source covering the entire county with the express mission of helping our community thrive.
We're now seeking a general assignment reporter to help us deliver high-impact stories about the people and institutions who shape the character of our community. We're not looking for someone who can do it all — the county is much too big for that. Instead, we need an experienced reporter who can identify subjects our readers will care about, find answers and deliver solutions-oriented articles that have the potential to make Portage County a better place to live.
In particular, we love coverage that gives citizens the information they need to make better decisions in the ballot box or channel their time and donations to people doing good work. Whether that's holding someone accountable or praising a job well done, Portager readers are counting on us to give them actionable local news.
This is an opportunity to be part of a company that literally changes lives and enriches our democracy. We offer a flexible working environment and the possibility to gain equity in the company. The Portager is an inclusive workplace.
Location
Home based to start, but we're aiming to open an office in Kent or Ravenna by fall 2022. We hope having an office will help our team feel supported by a community and not isolated at home.
Compensation and perks
$650/week, paid weekly
$10/week raise with every 20 new paid subscribers
December performance bonus (minimum $500)
$0.06/mile gas subsidy
Work when you want as long as you're meeting objectives
Office supplies and tech stipend (need based)
Enrichment stipend (up to $150/month untaxable for things like gym membership, books, continuing education, second language instruction, travel, etc.)
24 days paid vacation per year
Unlimited sick days, no questions asked
16 weeks maternity leave or eight weeks partner leave
Portager merch
Gain equity in The Portager after two years with the company
Note: This is a contract position that does not offer healthcare coverage or retirement benefits. You will be provided a 1099, and The Portager will not take out taxes.
Deliverables
File one investigative story per month (~2,500 words) and four well-sourced news features (~1,000 words) that clarify some issue of public interest
Take photos for each of your stories (see below for more on this)
Become extremely interested in what's happening around the county, including following what happens at county commission meetings and reading the reports filed by our forthcoming team of Documenters
Develop good rapport with many sources, especially in rural areas that typically receive less news coverage
Create an ongoing list of story ideas, triage them for timeliness and impact, and help prepare some of them as assignments to freelancers
Competencies and experience
Demonstrated record or strong potential to deliver the above objectives (your cover note should demonstrate this)
Experience reporting in a newsroom
Strong ability to find information at all costs, whether by filing public records requests or calling everyone and their mother, even if she's 90 years old and sleeping
Organized, meticulous and anxious to avoid fact errors
Flexible and able to find solutions when things don't go just as expected
Interested in everything, eager to learn and willing to go the extra mile to dig up information that will tie your story together
Proficient in modern apps. Some of our tech stack includes Slack, Google Docs and Drive, Zoom and WordPress.
Photography experience is preferred but not required. If pictures are a weak point, we'll get you a great camera and training with a photojournalist on how to use it. For stories that really need the strongest visuals, don't worry: We'll hire a photographer.
Application process
First, submit your resume and a cover letter to jobs@theportager.com. Don't overthink the cover letter. Just let us know who you are and why you'd be great at this job. This is a great time to ask any questions you have about the role. Feel free to text publisher Ben Wolford at 330-249-1338.
Within two weeks, we'll let you know if you've been shortlisted for the position.
Once we have a strong shortlist of candidates, we'll send invitations for a conversation with Ben via a video Zoom call.
As a final step, you will have the opportunity to meet with one or more members of the Portager board of advisers.
One week after all interviews are concluded, we will let everyone know our decision. Ben will make the decision, with input from the board.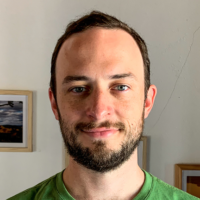 Ben Wolford is the editor and publisher of The Portager.
ben@theportager.com
330-249-1338