Sunday saw an unusually high number of accidents on Portage County's waterways. We spoke with Shawn Baynes, the assistant dive team commander at the Kent Fire Department, and Adam George, senior firefighter at the city of Ravenna, about at least five calls the Portage County Water Rescue Team responded to on Sunday.
Here's a timeline of the events:
Noon: South of the Main Street bridge in Kent, a man flipped over in his kayak on the Cuyahoga River. He was on the flooded island, standing either on top of his boat or a log. The rescue team recovered him and his kayak with their boat.
Around noon: Also south of Main Street bridge, a woman's kayak was pinned under the water, and she was standing on top of it. They rescued her with their boat, but they couldn't retrieve the kayak. "Two of them were south of the Main Street Bridge which were a little bit easier for us because we were actually able to use our boats. I think they were both kayaks. Neither of those people were wearing PFDs [personal floatation devices], which I would always recommend, especially when the water's high," Baynes said.
4 p.m.: A false alarm when a woman found her husband's inner tube in the water and thought he got swept away by the river. They found him, but he wasn't in the river.
7:15 p.m.: On West Branch, a boat had just taken off from the boat landing when the four passengers noticed it was taking on water. The Charlestown Fire Chief said civilians towed the boat back into shore. 
7:30 p.m.: Two people in a canoe north of the Main Street Bridge had somehow come out of the canoe and were clinging to tree roots that were hanging along the river edge. "The rescue we had north of the bridge was a little harder because there's no place for us to access there, and they're, like, sheer rock walls," Baynes said. "So we can't get our boats there because the water's too fast, and we can't get our highline across to do the rope rescue assisted type recovery, so we ended up having to put swimmers in the water and guide them down into eddies where the water's a bit slower and get them out that way. … They were the only ones I saw yesterday that were using [life jackets], which probably saved them."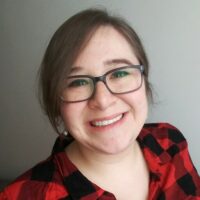 Lyndsey Brennan is a Portager general assignment reporter. She is completing her master's degree in journalism at Kent State and is an alumna of the Dow Jones News Fund internship program. Contact her at [email protected].