Housing construction techniques have come a long way since the Paleolithic Period, but that didn't stop author and anthropologist Bob Kunst from building a Stone Age village in a stand of trees on the Portage County Historical Society's 11-acre campus in Ravenna.
Kunst started construction on the village around 2015 for use as an interactive site to teach children and adults about what it was like to live in Portage County over 5,000 years ago with only a primitive thatched wigwam as shelter.
The layout of the village and the structures are largely modeled after what Kunst says a village might have looked like in pre-Hopewellian times, before metalworking was introduced into Hopewell culture more than 2,000 years ago.
"All the structures there I've pulled out of anthropological books and the studies of the villages, and stuff like that," Kunst said. "I'd try to turn those into hands-on reality that [visitors] can actually see."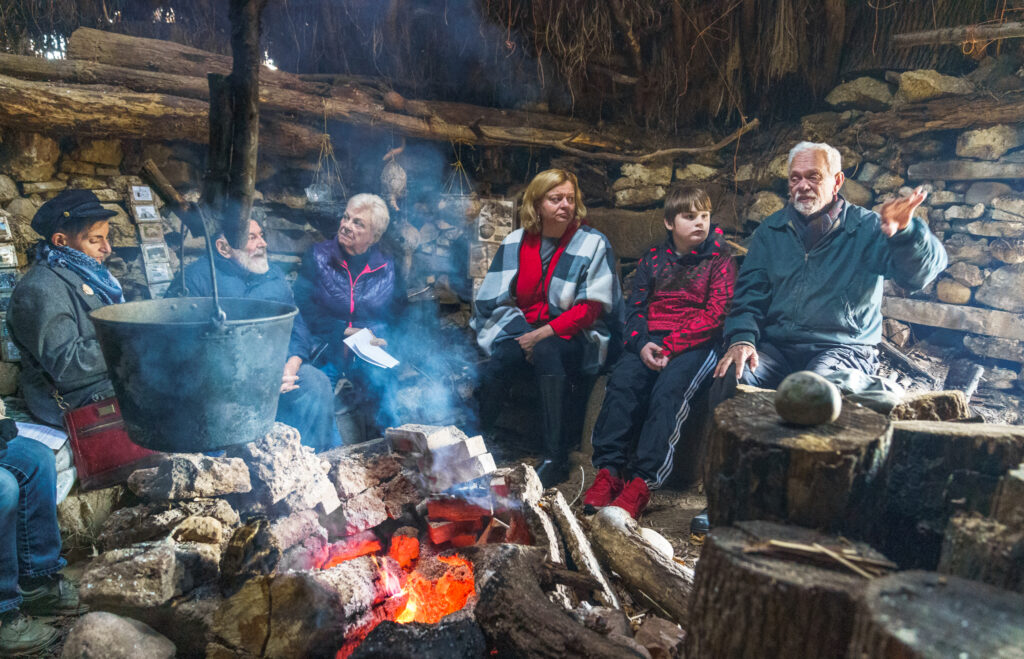 Kunst has been bringing the past to life for years. In the 2000s, he constructed two Dakota ovens, which can maintain a fire for days while turning on and off the heat. He's a retired teacher at Summit Academies. These days he gives tours of his prehistoric village.
Much of the materials that Kunst used to build the Stone Age wigwams were sourced in local forests, aside from some recycled broken up concrete that was used for walls and foundations on some of the wigwams. Kunst stressed the importance of using tree bark as a Stone Age roofing material, as the bark can easily shed water, like a modern roofing shingle.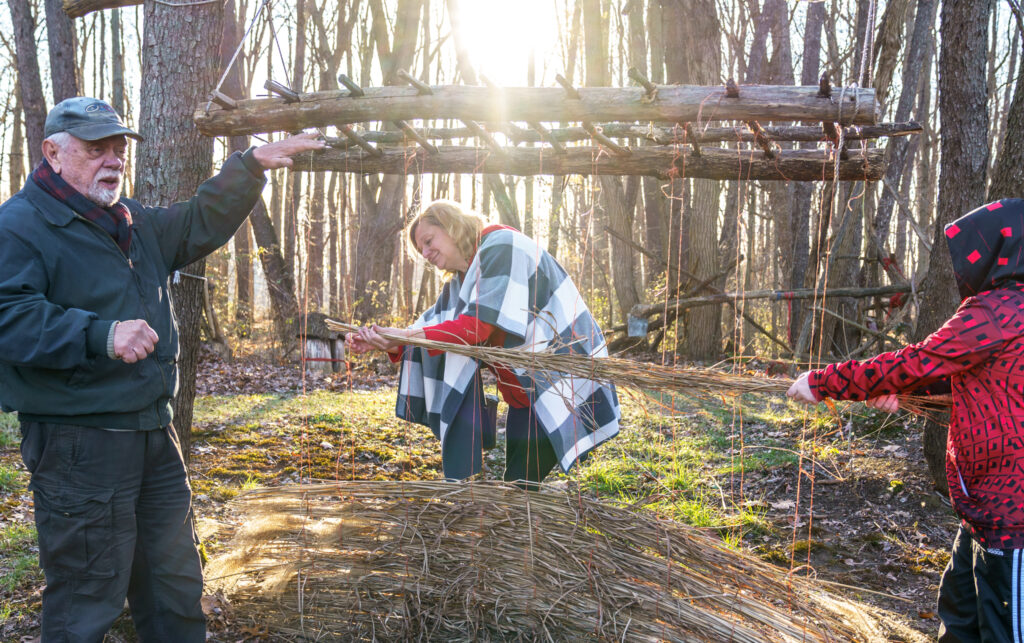 "A lot of the longhouses would be made out of birch," Kunst said. "But we don't have those anymore — they're gone. I had to revert to elm bark. It's the best stuff around this area. Of course, the Dutch elm disease is wiping out all those trees."
Because North Americans weren't using metal during the Stone Age, Kunst does't use nails to bind the framing of his structures. Instead, he uses lashing and other primitive techniques for assembly. His primitive loom, simply made using only mortise and tenon joinery and rope, serves as a hands-on activity in the village that children enjoy using. It appears that everything in the village came directly out of the Stone Age, aside from a steel kettle hanging over a fire that Kunst says he uses to make pies and cakes.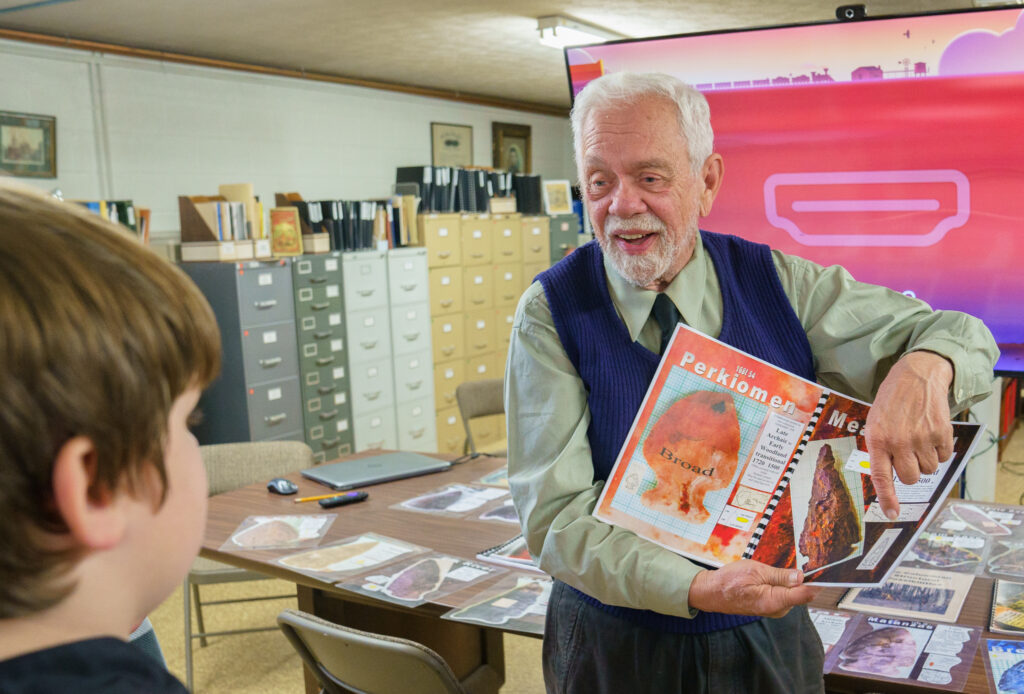 Kunst offers tours of the village, located at 6549 N. Chestnut St., several times throughout the year. He also gives anthropological presentations, where visitors learn, firsthand, what life was like when Stone Age woodlanders had minimal resources at their disposal; not much more than rocks, sticks, plants and flint.
"We're actually enjoying each other with hands-on stories and that sort of thing," Kunst said, "and then going from wigwam to wigwam finding out what particular custom will be at this particular wigwam. So, essentially, I'm teaching anthropology on a grade-school level, which is kinda neat."
During his village tours Kunst reveals the secret to making a successful Dakota fire hole and teaches kids how to use the ancient native throwing stick known as the atlatl. He also provides guests with the knowledge to identify local aromatic and edible plants, how to make and use a walking stick, and some of the hazards that woodland dwellers should be aware of, such as poison ivy.
To learn more about prehistoric life in Northeast Ohio, Kunst will be speaking on the subject at Reed Memorial Library in Ravenna at 2 p.m. Jan. 7 in the Jenkins room. The event is free to attend.